Ryan Mathews Escapes Tackle for Eagles Touchdown (Video)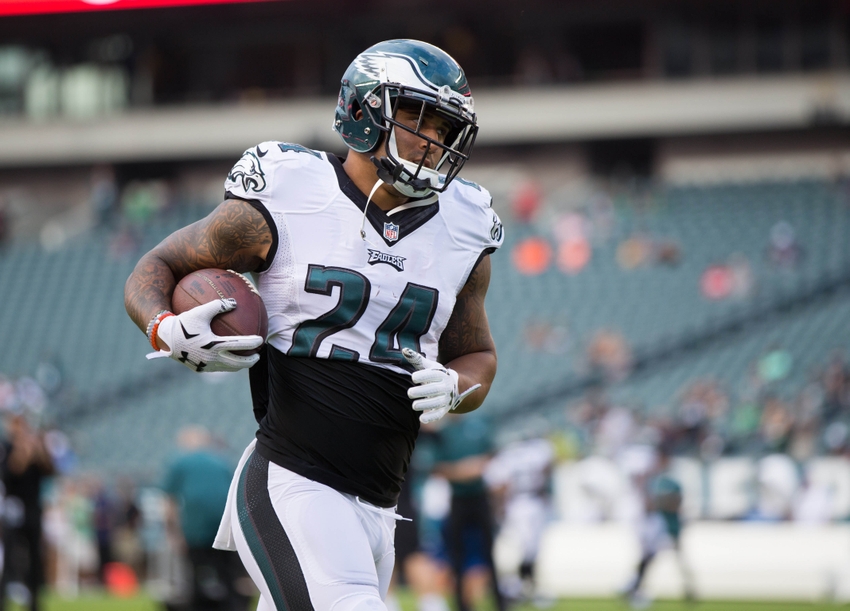 Philadelphia Eagles running back Ryan Mathews put together one of the more impressive touchdown runs of under five yards in quite some time
Before and during his time with the Philadelphia Eagles, talent has never been the question for Ryan Mathews. In fact, one could argue that talent has been the thing that has kept him alive in the NFL. However, Mathews has suffered through a number of injuries throughout his career. Subsequently, some often forget about his talent to instead rag on him for his injury history. The Chicago Bears can now attest to his talent after Monday night, though.
With points at a premium in their Monday Night Football meeting in Week 2, the Eagles were driving. Rookie quarterback Carson Wentz continued to show the poise of a veteran under center and drove his team down the field. Once down in the red zone, new head coach Doug Pederson dialed up Mathews' numbers.
It looked as if Ryan Mathews was getting bottled up at the line of scrimmage. However, he somehow escaped the grasps of the tackler. He then scampered out to the left edge and then waltzed into the end zone for the score. Not a bad look for the back or the Eagles.
That @rmathews24 2nd effort…

TOUCHDOWN! 💪💪💪 #PHIvsCHI #FlyEaglesFly https://t.co/xl4MYYQcD5

— NFL (@NFL) September 20, 2016
Like I said; you can't really question the talent of Mathews as an NFL-caliber running back. It's been clear against Chicago that Mathews has what it takes to put up big numbers this season. The question now will be if he can remain healthy enough to do just that.
This article originally appeared on