Ryan Leaf says seeing Johnny Manziel is 'like holding up a mirror'
One of the bigger busts in NFL draft history at the quarterback position is well on his way to turning his life around, but Ryan Leaf says he sees his younger self in recently released former Browns QB Johnny Manziel.
"I can relate totally to what he's going through," Leaf said Monday morning on "FOX & Friends" "I've said it's like holding up a mirror sometimes, seeing the behaviors that he's exhibiting."
I can relate totally to what he's going through. I've said it's like holding up a mirror sometimes, seeing the behaviors that he's exhibiting.
Ryan Leaf on Johnny Manziel
Manziel, the 22nd pick, in the 2014 draft, was indicted last week on a misdemeanor assault charge involving his ex-girlfriend and has lost his job, two agents and an endorsement deal with Nike since the end of the 2015 season. Rumors of drug or alcohol addiction have swirled, and Leaf — the No. 2 overall pick in 1998 — has experience with that. He played in just three NFL seasons, dealt with pain-killer addiction and ended up pleading guilty in 2010 to seven counts of obtaining a controlled substance by fraud and one count of delivery of a simulated controlled substance. He later was arrested twice in one weekend for breaking into homes and stealing prescription drugs and was eventually sent to prison after he allegedly threatened a staffer at his treatment program. He ended up spending about 2 ½ years there before he was released in 2014.
Leaf — who now speaks out about the dangers of addiction — said his problems started with a behavior issue.
"I had never failed until I got to the highest level, and when I did I didn't know how to deal with it in a healthy way at all," he said. "I didn't ask for help, and I didn't accept help when offered.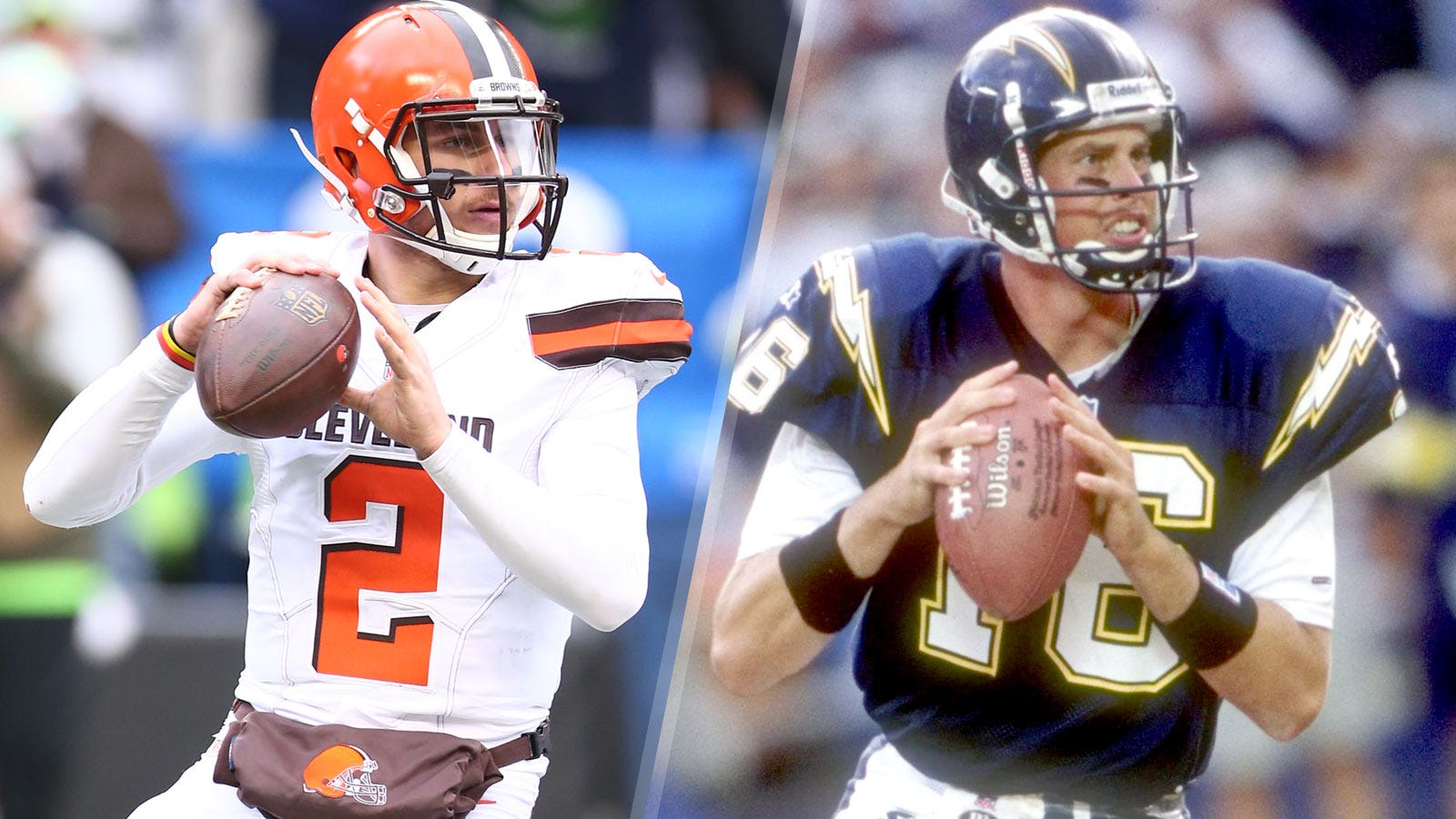 "I had many orthopedic surgeries. That's how I was introduced to the drug, but ultimately I was taking it because I had emotional problems. When I talk to young adults out there I tell them I was an addict before I ever took a drug. Because of the behaviors that I know now happened from being an addict. The fear, the judgment, the insecurity, all those things manifest themselves into that boorish behavior. The way I acted to reporters, the way I acted toward my teammates.
"This happens to anybody who is addicted to anything. It's about substance abuse, it's about anything you use as a maladaptive behavior. People use sex, people use gambling, people use alcohol, it helps them numb whatever it is that they are feeling. "
No one can say for sure what Manziel is dealing with, but he did enter rehab at the end of the 2014 season. His father said in February that the 2012 Heisman Trophy winner refused to check into an addiction facility in February 2016 and that "I truly believe if they can't get him help, he won't live to see his 24th birthday."