Ryan Fitzpatrick ranks third among NFL's best backup quarterbacks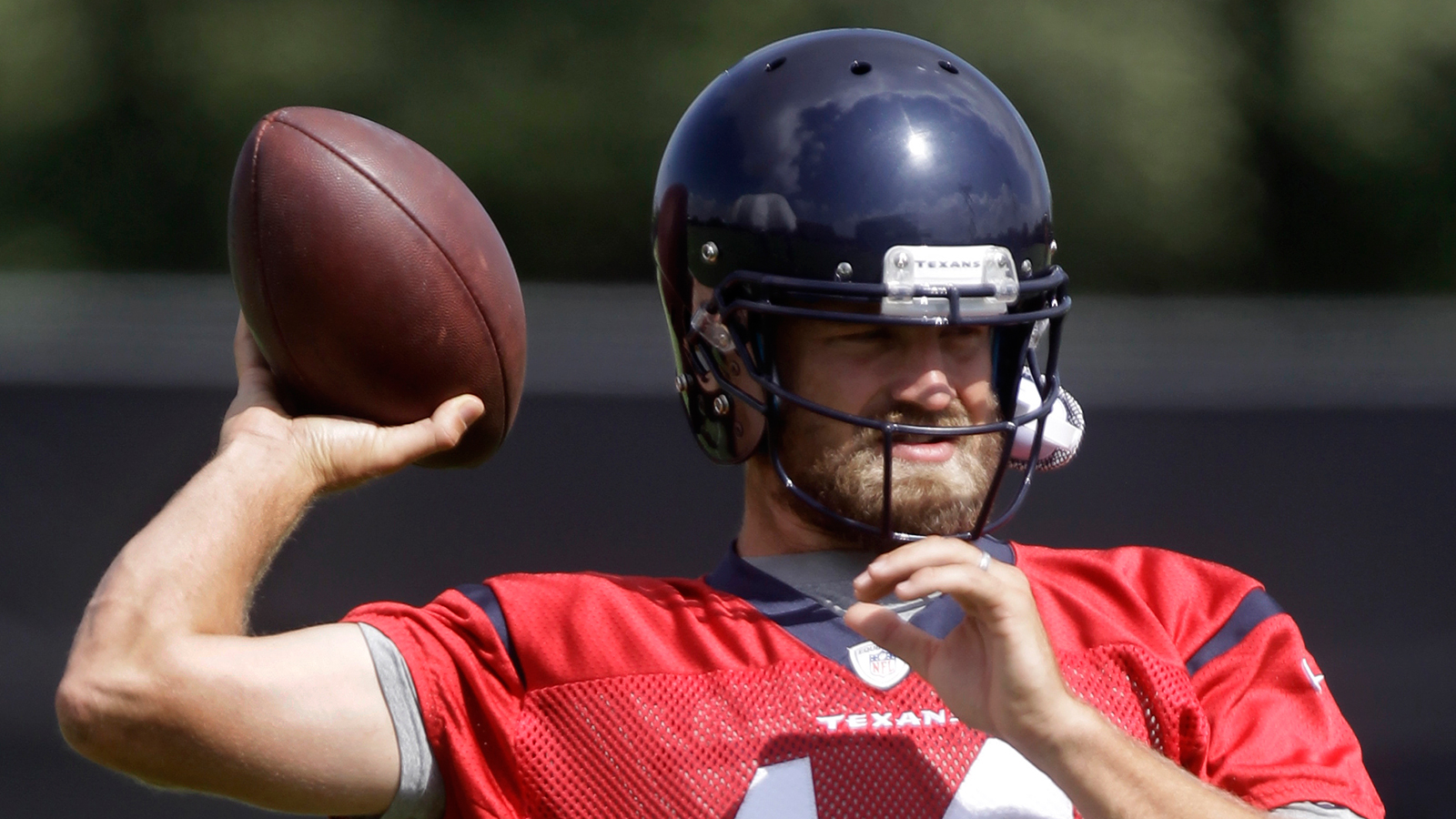 The New York Jets acquired Ryan Fitzpatrick from the Houston Texans this offseason. They hope that Fitzpatrick can either push Geno Smith to be better or for him to win the quarterback competition completely and help lead the Jets to a playoff appearance in head coach Todd Bowles' first season with the franchise.
While he aims to be the starter, he is currently slated as the backup quarterback after Bowles said that the starting job is Smith's to lose.
With that in mind, Marc Sessler of NFL.com wrote an article ranking the top backup quarterbacks in the league. Sessler grouped the quarterbacks into various tiers based on his confidence in each quarterback if they were to start a game. Fitzpatrick was ranked in the first tier and third overall behind Philadelphia Eagles quarterback Mark Sanchez and Tampa Bay Buccaneers quarterback Mike Glennon.
Here is Sessler's explanation for Fitzpatrick's ranking on his list:
If Geno Smith crumbles, the Amish Rifle gives Jets play-caller Chan Gailey an unspectacular but battle-tested veteran to run his offense. With 89 career starts, Fitzy has worked himself out of a starting gig — with good reason — but he's an asset for a Gang Green outfit not entirely sold on Geno.
Last season, Fitzpatrick threw for 2,483 yards, 17 touchdowns and six interceptions before he suffered a season-ending injury. The Jets organization and their fans should feel confident in the veteran quarterback if the Jets do need to rely on him to replace Geno Smith.
(h/t True Jersey and NFL.com)
Photo Credit: AP Photo/Patric Schneider