Running game gains traction in Seahawks blowout win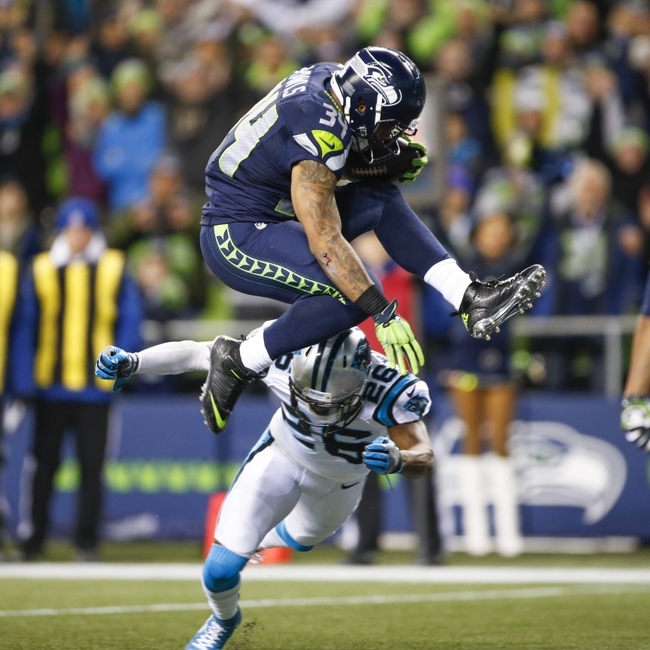 Thomas Rawls ignited Seattle's run game last week, as the Seahawks got their ground game going for the first time all season.
For years the Seahawks running game has been a model of consistency under coach Pete Carroll's watch. Marshawn Lynch wow'd fans, coaches and opponents for the better part of six years as he rushed his way to legend status in the Pacific Northwest.
Last year, Lynch went down with an injury leaving a "Beast Mode" sized void in the offense. Enter Thomas Rawls: The Undrafted Rookie Free Agent burst on to the scene in 2015 to help Seattle maintain its ground game dominance. Just as Rawls was coming into his own and helping the Hawks reestablish their identity, the young running back went down with an injury of his own. A broken ankle prematurely ended the budding star's first NFL season.
As Rawls was slowly working his way back into the lineup in 2016, he went down with another injury. This time it was his fibula. Since that moment the Seahawk's rushing attack hasn't quite been the same. Through twelve games the Seahawks have totaled 100 yards or more rushing just five times. The team that used to wear opponents out with a punishing ground attack has seemingly gone missing.
Don't get me wrong, Christine Michael filled in admirably, but he was also wildly inconsistent. I like Michael, but I don't recall ever watching someone tackle themselves as often as he did. It was almost as if his top gear was too fast for his own good.  And CJ Prosise seems like a possible difference maker, but injuries have also hampered his rookie season. Even Rawls has struggled to get going since returning from his latest injury. This season has left reason to doubt that the running game will ever get back to what it once was.
All of that changed in Seattle's 40-7 back alley beatdown of Carolina. The Panthers came in as the NFL's number one rushing defense. The Seahawks didn't get the memo as they came out looking to impose their will running the ball. As a team the Seahawks amassed a staggering 240 yards on the ground. Rawls accounted for106 of those yards and two of the team's three rushing touchdowns.
Those stats tell you all you need to know about what a healthy Rawls and an improving offensive line looks like. As it sits, those two components are the most critical ingredients to continued success running the ball.
Sunday night was a reminder of the unique gifts Rawls possesses. His running style combines a lethal combination of speed, quickness and physicality.  When number 34 is fully healthy he has the skills to make athletic freaks look rather average. Rawls had a couple of cuts and bursts of speed in the game that made me truly believe he's back. If that's the case this is fantastic news for the running game.
The offensive line should get its fair share of credit too. This unit has been relentlessly criticized all season long. Though they are far from polished, when you watch the film, it's easy to see this group is taking strides.
Against Carolina, the offensive line got after the Panther's front seven early and often. Leading the charge was Justin Britt who has really seemed to come into his own at the center position. If Britt and the rest of his teammates on the o-line can continue to improve each week, we might see a resurgence in the run game just in time for the playoff run.
Is the running game back in Seattle? One game isn't enough to say for sure, but Sunday's performance certainly suggested things may be trending in the right direction.
More from 12th Man Rising
This article originally appeared on