Rookies led Dallas Cowboys to victory over Chicago Bears, 31-17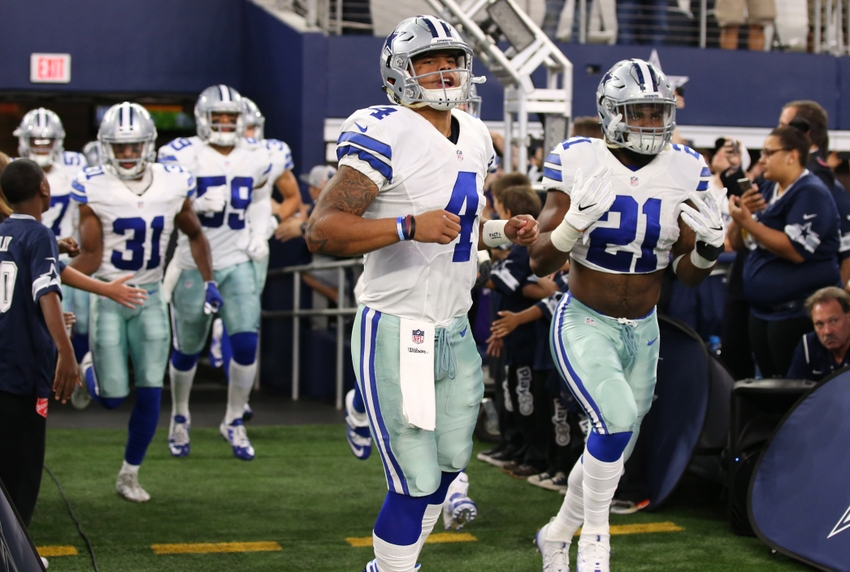 The Dallas Cowboys get their second victory of the season led by rookie quarterback Dak Prescott and running back Ezekiel Elliott on Sunday night.
The last time the Dallas Cowboys won at home, in AT&T Stadium, it was Week One of the 2015 NFL regular season. That streak was broken on Sunday night as the Cowboys, led offensively by two talented rookies, defeated the injury-riddled Chicago Bears 31-17.
Cowboys rookie quarterback Dak Prescott continued his impressive run as the starter under center for America's Team. The fourth round pick out of Mississippi State completed 19 of his 24 passes for 248 yards and the first passing touchdown of his pro career.
Prescott also had another score on the ground, a one-yard touchdown run in the first quarter. Maybe even more impressive is the fact Dak hasn't thrown an interception in his first three NFL starts as a rookie.
Speaking of impressive, the Cowboys 2016 first round pick, Ohio State running back Ezekiel Elliott, had his best day as a professional against the Bears in prime time on Sunday Night Football. The 21-year old racked up 140 rushing yards on 30 carries. Elliott also had two receptions for a total of 20 yards.
Although Zeke failed to get into the end zone for the first time this season, his teammates, running backs Lance Dunbar and Alfred Morris, both did.
Leading the team in receptions was slot receiver Cole Beasley, who had seven catches for 73 yards and a near touchdown. All-Pro wide out Dez Bryant was able to score, but only recorded three total receptions for 40 yards.
Defensively, safety Barry Church led the the Cowboys in tackles with a total of nine. Fellow safeties J.J. Wilcox and Byron Jones both forced fumbles against the Bears.
Next up, the 2-1 Cowboys will fly out to sunny California to face the 1-2 San Francisco 49ers and a familiar foe in former Philadelphia Eagles head coach Chip Kelly next Sunday, October 2nd.
This article originally appeared on