Rookies help Cowboys beat Steelers in thriller, 35-30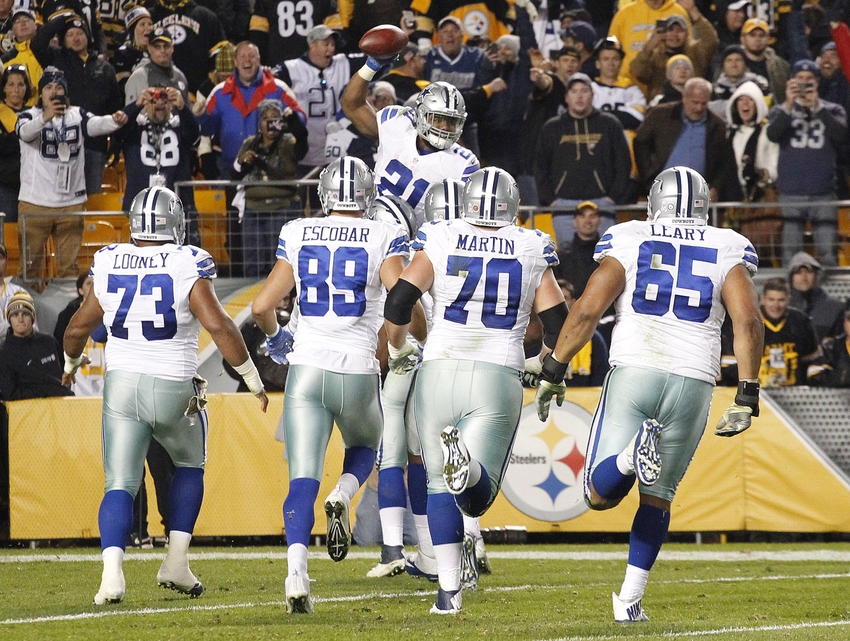 Two key offensive rookies helped the Dallas Cowboys beat the Pittsburgh Steelers at home, 35-30, in a thriller.
Heading into Heinz Field, the home of the Pittsburgh Steelers, and leaving with a victory is no small task. Especially considering the Steelers have lost only one home game so far this season, at that was to the 7-1 New England Patriots. But that's exactly what the Dallas Cowboys did on Sunday afternoon, beating the hometown Steelers 35-30 in a game that had an amazing seven lead changes.
The Cowboys were once again lead by the outstanding play of two offensive rookies. Quarterback Dak Prescott shined in the victory, firmly establishing himself as the Cowboys starter for the foreseeable future. The fourth round pick out of Mississippi State completed 22 of his 32 pass attempts for 319 yards and two touchdowns.
The other impact rookie was running back Ezekiel Elliott. The Cowboys first round selection (fourth overall) rushed for 114 yards and two scores on 21 carries. Elliott also had two receptions for 95 yards and a touchdown. His combined 209 yards of offense was Zeke's highest all season.
Dez Bryant was the Cowboys leading receiver, catching six passes for 116 yards and a score. Tight end Jason Witten also had six receptions for 59 yards. Slot receiver Cole Beasley struggled for most of the game but still managed to record five catches for 33 yards.
Defensively, second-year free safety Byron Jones had a career-high 12 total tackles in the victory. It was Jones' first time to record double digit tackles for Dallas. Linebacker Sean Lee had nine total tackles himself. Defensive end DeMarcus Lawrence recorded four tackles, a sack and a forced fumble in the win.
The victory gives the Cowboys an 8-1 record, and they now sit alone atop the entire NFL. The 7-1 New England Patriots play Sunday night against the Seattle Seahawks and could tie Dallas for that honor.
The Dallas Cowboys next game will be against the Baltimore Ravens at AT&T Stadium in Arlington, Texas on Sunday, November 20th at Noon CT.
This article originally appeared on