Rookie RB Karlos Williams gets increased role after Brown's fumble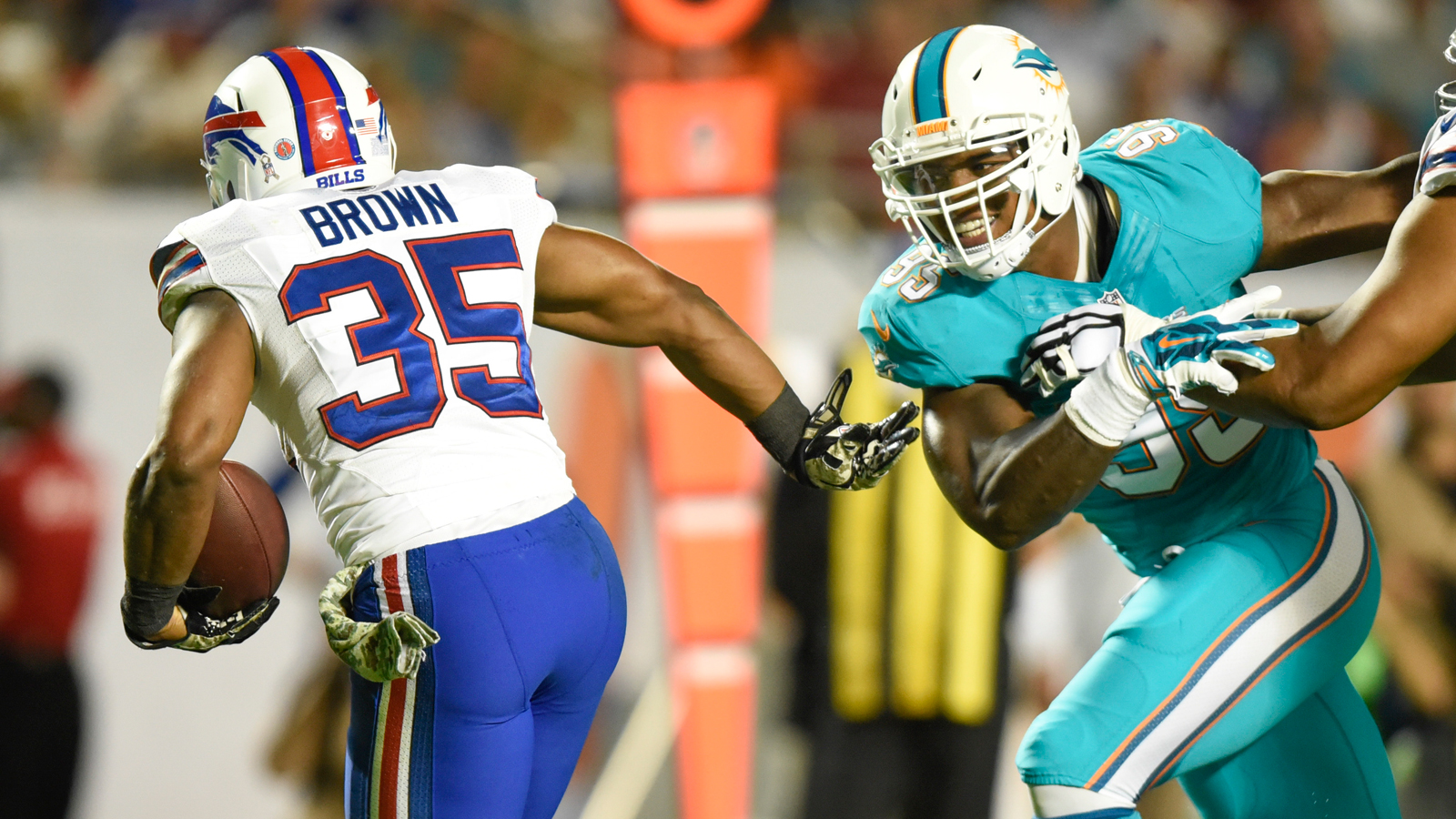 The Buffalo Bills have sustained several injuries to their deep group of players at running back, giving way to youth further down on the depth chart. Fred Jackson is sidelined with a hamstring injury while Anthony Dixon is also out with a calf ailment. Even LeSean McCoy has missed practice time.
In Jackson and Dixon's absence, Bryce Brown and rookie Karlos Williams have been asked to step up. For Brown, he's done just the opposite, fumbling three times in camp, one of which came during the team's scrimmage on Saturday. It was clear Rex Ryan took notice.
"The fumble was disappointing, to put it mildly," Ryan said via ESPN. "Because he was having a nice day, and then it was like … every single team is going to be attacking that football. And you just can't have it. I don't care how many — if you carry it 300 times, you have to hold on to that sucker. And that's what we're counting on as a team."
The quickest way to find yourself on the bench as a running back is to put the ball on the ground. Unsurprisingly, his fumbling issues have led Brown to tumble down the depth chart. In his place, the Bills will look to Williams to play a bigger role.
"We wanted to see Karlos. He's starting to do a lot of good things out there," Ryan said. "But that doesn't mean Bryce won't be given another opportunity."
(h/t ESPN)