Roger Goodell: Handling domestic violence is 'more complicated than it appears'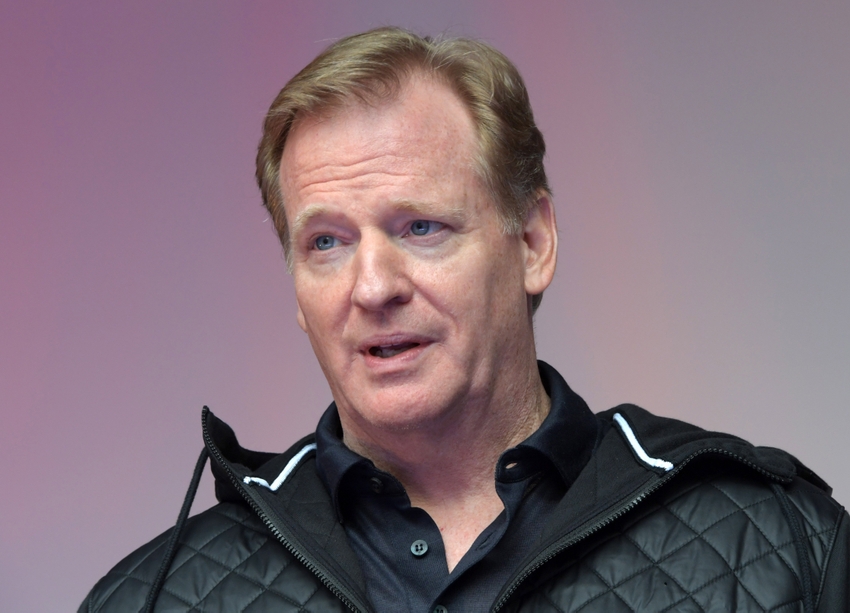 After facing criticism over the handling of Josh Brown, Roger Goodell says there's a public misunderstanding over how the NFL treats domestic violence.
There might never be a commissioner that's come under more scrutiny than Roger Goodell, and this NFL season has been arguably the most difficult one for him. Before the season, he had to handle the players implicated in the Al Jazeera report, while giving out suspensions to Lane Johnson, Rolando McClain, and Josh Brown.
The first two cases were substance abuse related, and each got 10 games. But Josh Brown was charged with domestic violence, and only got suspended a game. It wasn't until after the NYPD released documents and video, as well as a confession from Brown, that they decided to place him on the exempt list.
Goodell tried to clear the air regarding the NFL's domestic violence policy on an interview with the BBC. However, he only made things more confusing:
I understand the public's misunderstanding of [domestic violence cases] and how that can be difficult for them to understand how we get to those positions. But those are things that we have to do. I think it's a lot deeper and a lot more complicated than it appears but it gets a lot of focus.
When asked specifically about Josh Brown, he said this:
Well you have to go and get the facts. We have asked repeatedly for those facts and the information that's been gathered by law enforcement both orally and in writing. And we weren't able to get access to it. So you have to make decisions on whatever information you have. We take this issue incredibly seriously. This is something we've been working on with policy changes, to educating our players to make sure they understand how they deal with issues with their family, give them resources to be able to deal with this.

But when it happens we're not going to tolerate it. So we have some new information here, we'll evaluate that in the context of our policy and we'll take it from there.
Unfortunately, a claim like that doesn't work. When Goodell held a press conference following the Ray Rice incident, a TMZ reporter asked him why he didn't take action until they released a video. Goodell tried to say it was "inconsistent with the information we had", to which the reporter clapped back by saying "we found out by one phone call."
Even if it took a long time to gather information on Brown's case, getting charged with domestic violence at all should've warranted a greater suspension than just one game. Meanwhile, players get fined for celebrating after scoring a touchdown. In the past, you could make the argument that people will still watch the NFL despite its ugly culture. But judging by their significant dip in ratings across the board, that might not ring true anymore.
This article originally appeared on