Robert Quinn 911 Call Reveals Scary Moment for Rams DE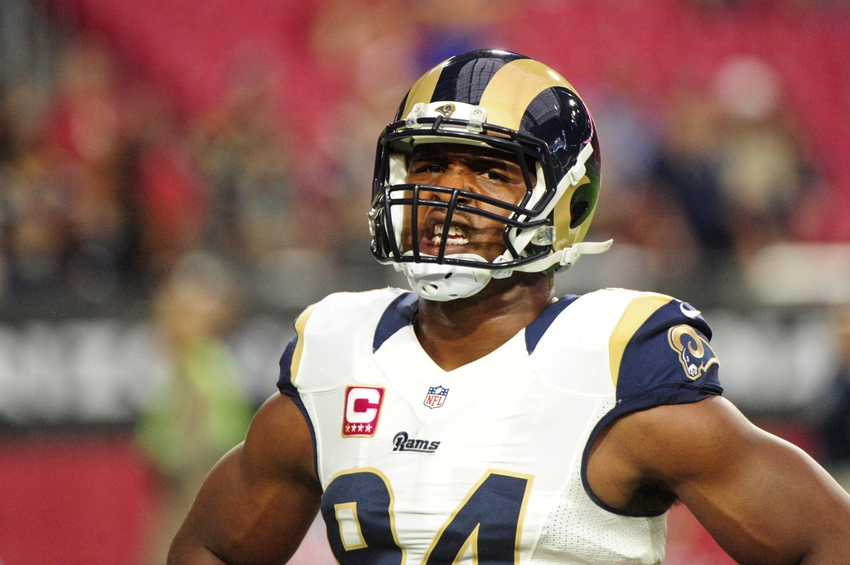 A 911 call detailing Los Angeles Rams defensive end Robert Quinn's seizure episode has been released.
Los Angeles Rams defensive end Robert Quinn had a scary moment when he suffered two seizures on Monday morning, a new 911 call confirms.
The call was made on Monday morning at 6 a.m. by Quinn's mother-in-law while the 26-year-old was at home in Agoura, California. She describes that Quinn was shaking and she believed he was having a seizure, according to TMZ:
"OK, we need someone. My son-in-law, we believe he's having a seizure," Quinn's mother-in-law stated.
At first she describes Quinn as being on the floor, but then the defensive end apparently got up on his feet during the call. The 911 operator then proceeded to advise having Quinn sit or lay down in order to avoid him falling and getting injured.
Quinn was rushed to a nearby hospital and was released the next day. He has since been seen at practice this week, however his status for Sunday is up-in-the-air at the moment.
Quinn has a history of medical issues, including having a benign tumor at the base of his brain that he lives with. Whether or not that had anything to do with this is unknown at the moment, although head coach Jeff Fisher said it was "highly unlikely" the two situations are related.
Quinn last played for the Rams in Week 10 against the New York Jets, a game in which the team won. Quinn has two sacks, two forced fumbles and eight combined tackles in 2016.
This article originally appeared on