Robert Griffin III returns to practice for Cleveland Browns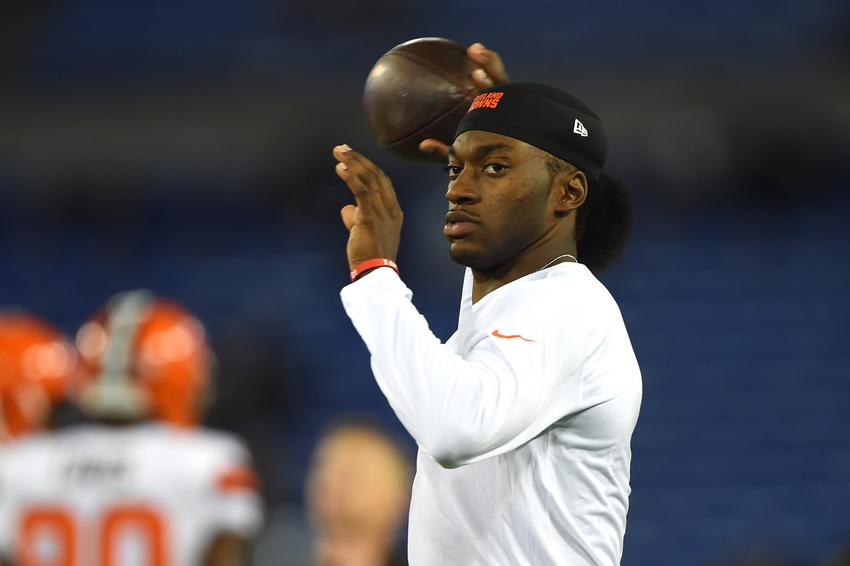 After being medically cleared last week, Robert Griffin III has officially returned to practice for the Cleveland Browns.
The Cleveland Browns are going nowhere fast this season, with an 0-11 record and a realistic opportunity to get a win not really in sight. Things started to go off the rails right away in Week 1, when quarterback Robert Griffin III suffered a left shoulder injury.
But there's some good news related to his possible return to action. On Wednesday morning, the Browns officially announced Griffin will return to practice.
#Browns QB Robert Griffin III has been designated for return. He will return to practice today.

Details » https://t.co/jma3JHvaUj pic.twitter.com/JmcDXbw63h

— Cleveland Browns (@Browns) November 23, 2016
Griffin suffered a fractured coracoid bone in his left shoulder late in the season opener against the Philadelphia Eagles and he was placed on injured reserve immediately on Sept.12. But when it was learned he did not require surgery, there has been a lingering chance Griffin could play again this season.
The Browns now have 21 days to activate Griffin or keep him on injured reserve for the remainder of the season. A report last week from the Elyria Chronicle-Telegram suggested Week 14 against the Cincinnati Bengals as the target for Griffin's return, coming out of Cleveland's Week 13 bye, and that seems to still be in play now.
Rookie quarterback Cody Kessler could be, and probably should be all things considered, shut down for the season after suffering another concussion last week. Josh McCown is in line to start under center for the Browns again, but his own injury history and a bad offensive line makes it tough to expect him to last long as the starter.
The Browns may consider taking a quarterback in the 2017 draft and they are reportedly already honing in on North Carolina's Mitch Trubisky. But getting a longer look at Griffin can't hurt and he may get a chance to showcase himself for the other 31 teams as well.
This article originally appeared on