Robert Griffin III officially activated, will start on Sunday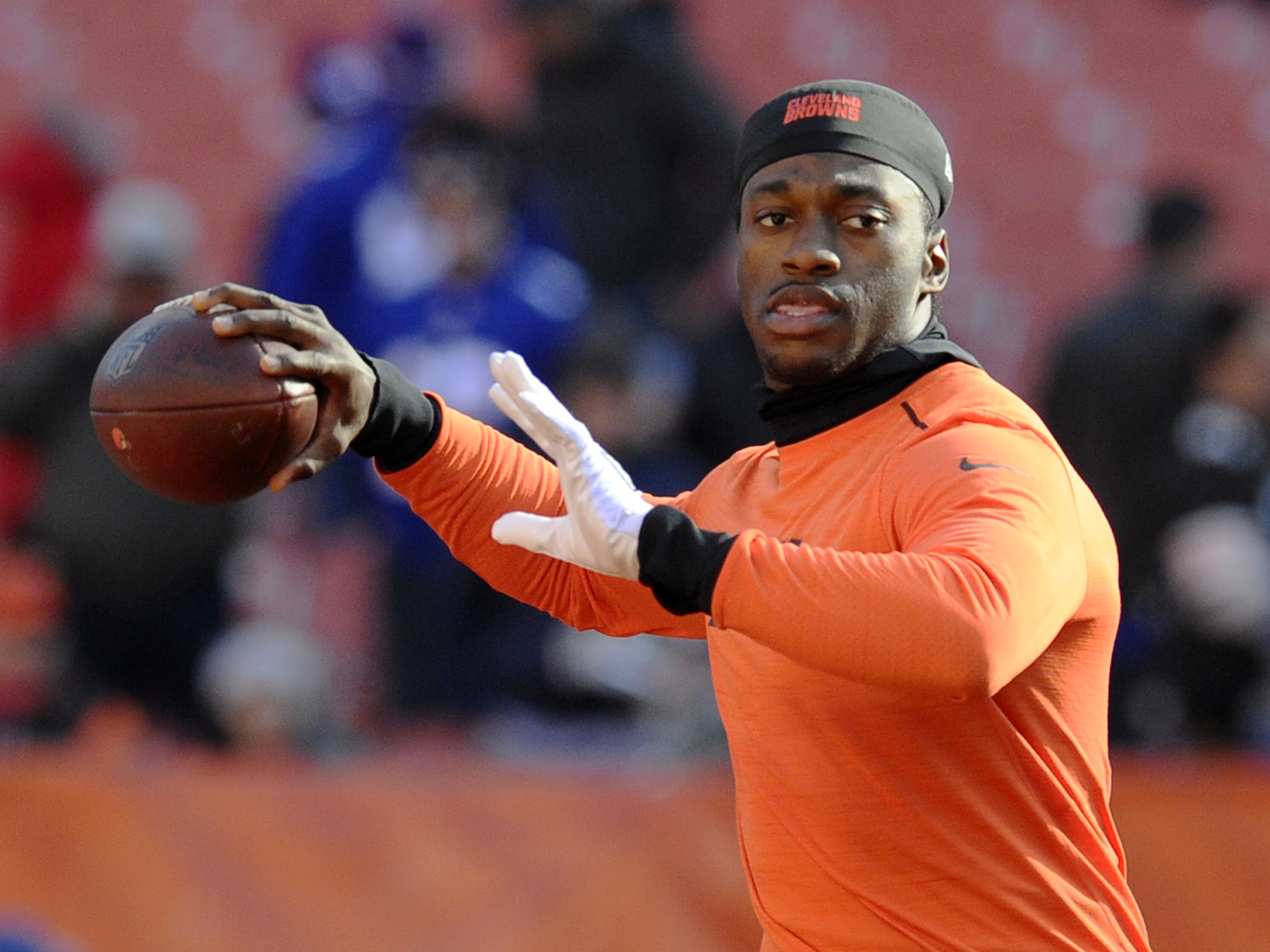 Robert Griffin III has officially been activated, and he will start under center for the Cleveland Browns on Sunday.
Robert Griffin III has been progressing toward a return to action over the last couple weeks, and all signs have pointed to him starting under center for the Cleveland Browns this week. The only remaining procedural hurdle was for Griffin to officially be activated, and the team has finally announced it.
We've activated Robert Griffin lll (@RGIII) and waived Matt McCants.

— Cleveland Browns (@Browns) December 9, 2016
Offensive lineman Matt McCants was waived to make room for Griffin on the 53-man roster. The move also suggests the Browns will have four quarterbacks on their active roster Sunday against the Cincinnati Bengals, with Cody Kessler, Josh McCown and Kevin Hogan behind Griffin. On the surface devoting four of 53 active spots to the quarterback position looks foolish, but with an 0-12 record it's a fairly trivial matter for the Browns at this point in the season.
Griffin almost made it all the way through his first start for the Browns unscathed, before suffering a broken bone in his left shoulder toward the end of Week 1 against the Philadelphia Eagles. That injury landed him on injured reserve until a few weeks ago, and the Browns have made Griffin their "designated to return" player for the season.
Since his breakout 2012 rookie season with the Washington Redskins, Griffin has had trouble staying healthy and protecting himself from debilitating hits. Staying out of harm's way won't be an easy task over the rest of this season either, behind a bad Browns' offensive line this side of left tackle Joe Thomas.
But Griffin will get a chance to audition for a starting job next season, in Cleveland or elsewhere, with some skill position talent around him to help him succeed. Griffin's return will, at least, give Browns' fans something worth paying attention to on Sunday.
This article originally appeared on