Robert Griffin enters second set of OTAs with sharper focus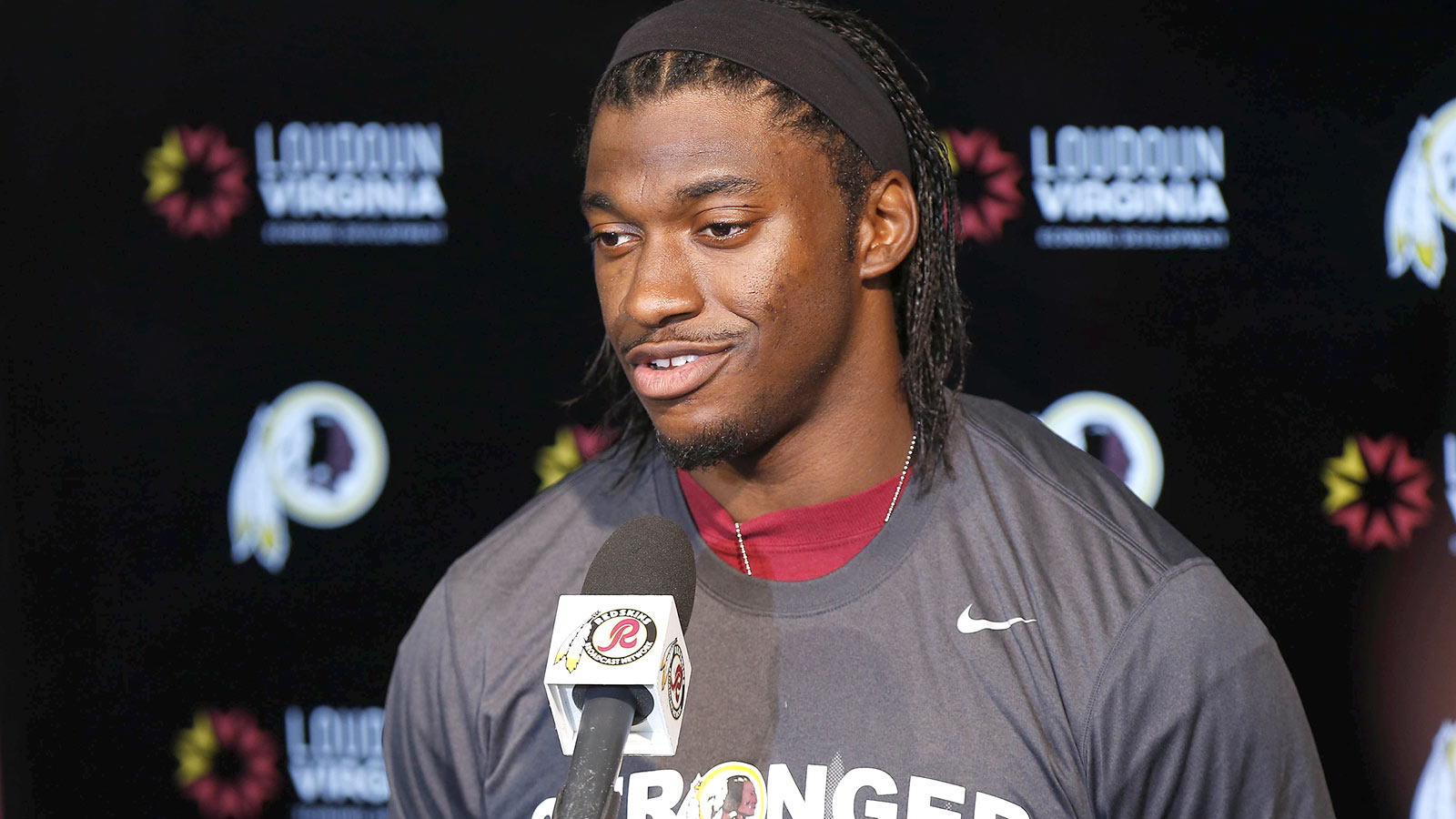 On May 21st, Washington Redskins quarterback Robert Griffin III enjoyed the birth of his first daughter Reese Ane. Griffin didn't need the boast in motivation, but he admitted that naturally this event has caused him to be more focused on football than ever before.
Griffin talked about what it's like to have a child of his own.
"It's like looking in a mirror," Griffin said, per The Washington Post. "You have a little being that I can carry like a football — I won't, but I could. They lie on your chest. They give you that unconditional love, and they can't survive without, you literally. It's an incredible feeling."
Having a child has also provided Griffin with a little more perspective on football in addition to life.
I'm not a different person; always been the same disciplined, focused person," said Griffin, 25, who earned Baylor's first Heisman Trophy before the Redskins chose him with the second overall pick in the 2012 NFL draft. "But having a kid relying on you—knowing that their future is in your hands—gives you that much more purpose, that much more drive. I don't know if I needed any more drive. It's an incredible feeling."
Griffin is entering a pivotal season for his future with the Redskins but also as a starting quarterback in the NFL. He must show improvement with his grasp of the offense, his footwork and his mechanics. Becoming a teacher and no longer a student of head coach Jay Gruden's offensive scheme would be an excellent first step. Improved focus should certainly help him in that regard.
(h/t The Washington Post)
Photo Credit: Geoff Burke/USA Today Sports