Robert Griffin III puts on show vs. Falcons, throws another bomb to Terrelle Pryor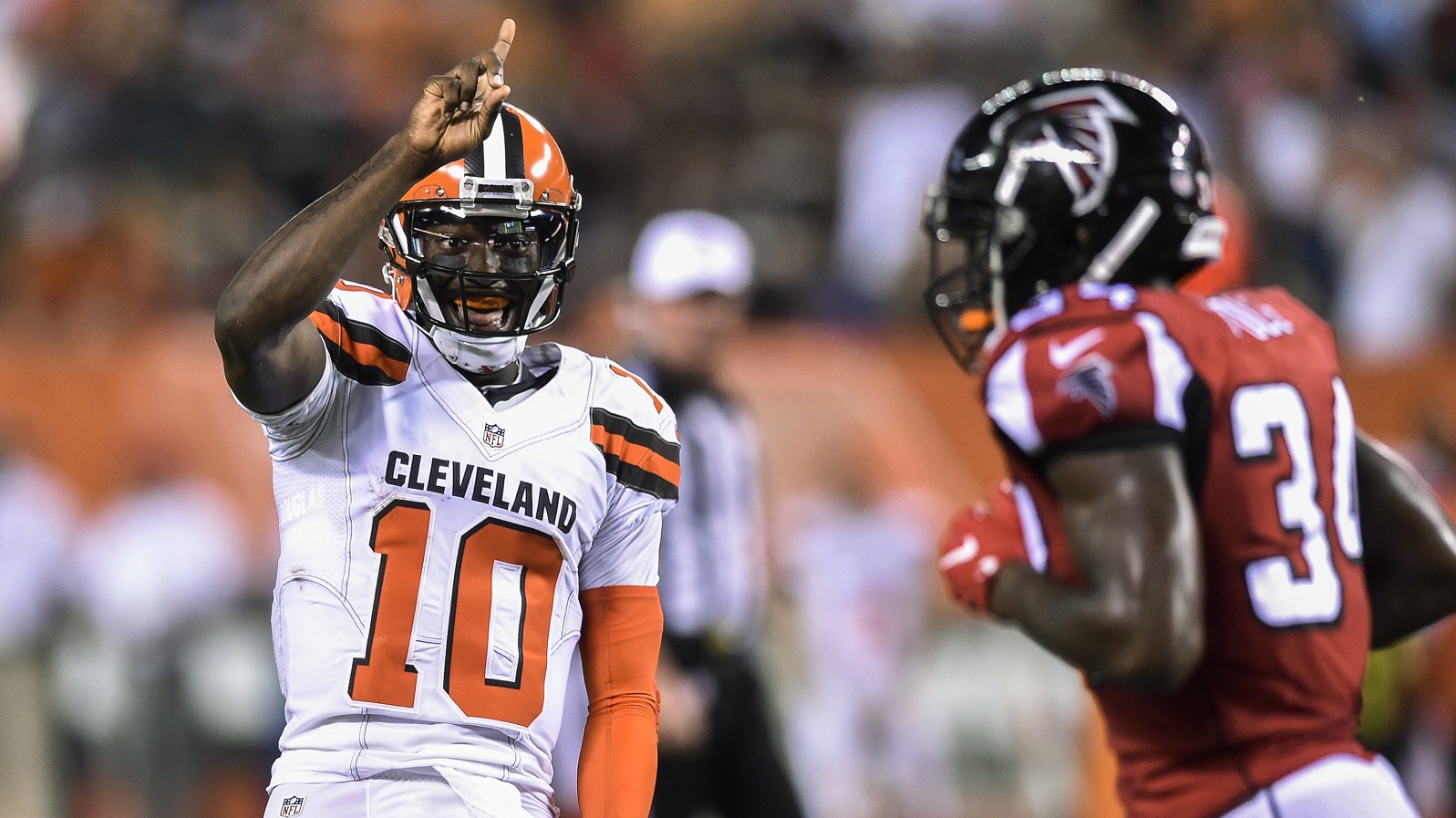 Cleveland Browns quarterback Robert Griffin III might have found his favorite receiver. For the second consecutive week, Griffin connected with Terrelle Pryor on a long pass, but unlike in the preseason opener, this one went for a touchdown Thursday night against the Falcons.
.@RGIII finds @TerrellePryor for a 50-yard TD!#ATLvsCLEhttps://t.co/EtrBkViXZT

— Cleveland Browns (@Browns) August 19, 2016
A week after hitting Pryor on a 49-yard pass on the Browns' first play from scrimmage, Griffin threw a high-arching pass to Pryor for a 50-yard touchdown with 7:45 left in the first quarter against Atlanta.
Griffin wasn't done finding the end zone through the air. He floated a pass over the outstretched arms of rookie safety Keanu Neal to hit Gary Barnidge for a 29-yard touchdown.
.@garybarnidge doing Gary Barnidge things.#ATLvsCLEhttps://t.co/lSslV9KYzw

— Cleveland Browns (@Browns) August 19, 2016
Griffin finished 6 of 8 for 96 yards and two touchdowns after being removed at halftime. He also added 36 yards on the ground. If Griffin can build off this performance, the Browns might have found their answer at quarterback.