Rob Gronkowski Loss May Have Just Opened Up The AFC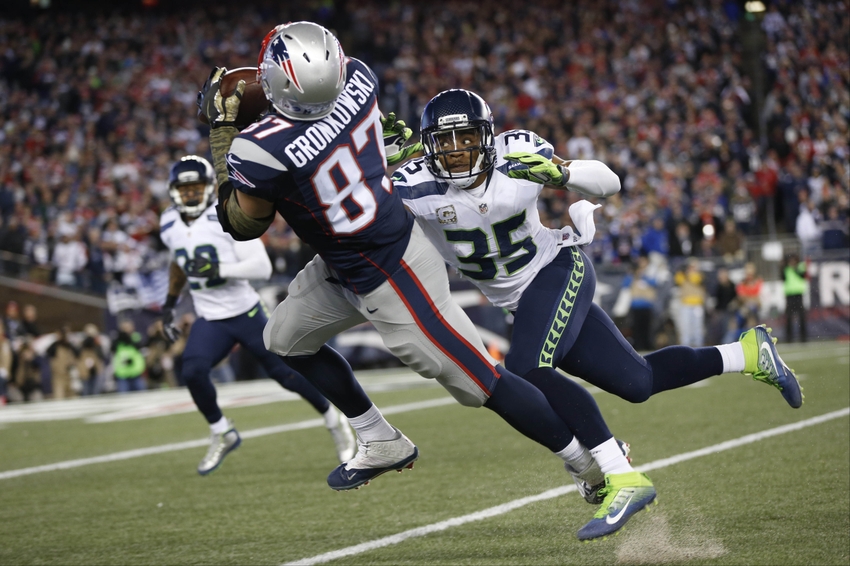 People pretty much knew the score with the AFC this year. It was a question of can anybody stop the New England Patriots? Rob Gronkowski may have changed that.
Nobody doubts that the All-Pro tight end is the single-most important piece to that offense. Tom Brady is simply a different quarterback when he's on the field. In fact the 2013 showed how. That was the season Gronk missed 11 games with injury. In those 11 games Brady threw 13 touchdowns and six interceptions. In the seven games that he did play, Brady threw 13 touchdowns and four interceptions.
There is no arguing the point. New England is a more explosive and more dangerous football team when Gronkowski is on the field. Now they may have to learn to live without him again, perhaps for the rest of the season according to multiple reports.
More on Gronk from #NFL sources: Suffered a ruptured disk vs. #Seahawks, surgery in L.A. Expected to be out eight weeks.

— Vic Carucci (@viccarucci) December 1, 2016
#Patriots TE Rob Gronkowski thought he would return quickly. Instead, out several weeks. Team has already used its IR/designated to return

— Ian Rapoport (@RapSheet) December 1, 2016
Gronkowski took a pretty big beating in the Seahawks game, capped by a nasty body shot from Pro Bowl safety Earl Thomas. Initially it was felt the back problem would ease but the past few weeks haven't brought improvement. It's hard to say whether the eight-week estimate is realistic given the danger of these types of injuries. The Patriots are faced with a difficult decision. Do they play it safe and put him on Injured Reserve, or do they gamble bringing him back in the playoffs?
The bottom line is he wouldn't be able to play until Super Bowl LI. That will have marked nine weeks since his surgery. Of course this is assuming the Patriots can get that far. They remain the AFC favorite but with five games left that is subject to change in a hurry without their best offensive weapon. Can Martellus Bennett, Julian Edelman and Danny Amendola cover that sort of loss.
New England is always great at making adjustments but there comes a time when no amount of game planning can cover up not having a guy that makes great individual plays. Teams won't fear them quite as much. That matters a lot come playoff time.
This article originally appeared on