Rob Gronkowski injury update: Will Patriots TE play vs. 49ers?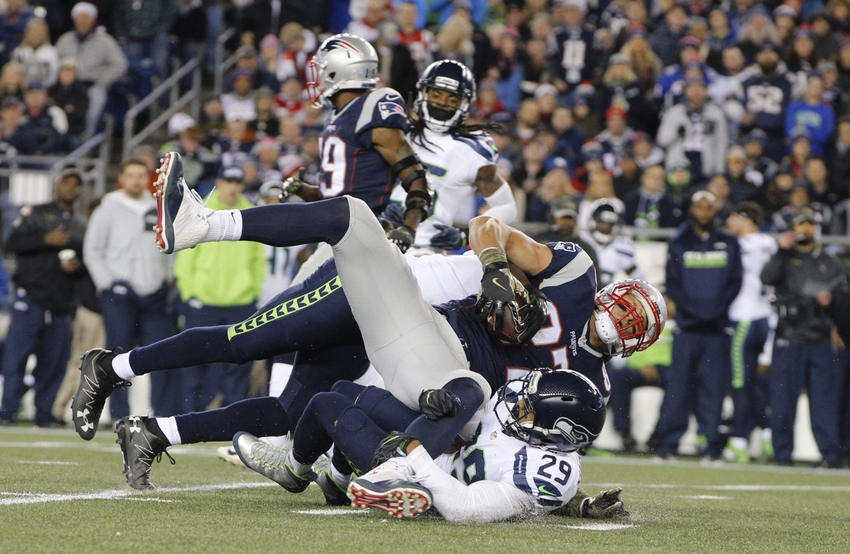 As expected, the New England Patriots tight end Rob Gronkowski will miss Sunday's game against the San Francisco 49ers because of a perforated lung.
In Week 10's loss to the Seattle Seahawks on Sunday Night Football, New England Patriots tight end Rob Gronkowski suffered a perforated lung on a hit sustained from hard-hitting Seahawks safety Earl Thomas.
Gronkowski had not practiced all week for the Patriots. Not too much surprise at all, the Patriots will not have the services of their best tight end on Sunday against the San Francisco 49ers. The NFL Network's Ian Rapoport tweeted out that Gronkowski will be out on Sunday vs. the 49ers.
#Patriots TE Rob Gronkowski (perforated lung) is not on the plane as the team is set to fly to SF, source said. He's out vs. the #49ers.

— Ian Rapoport (@RapSheet) November 18, 2016
Gronkowski didn't travel with the Patriots because why should a guy with a perforated lung be flying? New England will be okay in this Week 11 matchup for three reasons: 1.) Tom Brady is still the Patriots quarterback. 2.) San Francisco is the worst team in the NFC at 1-8. 3.) New England has another Pro Bowl-caliber tight end in Martellus Bennett.
Even with a defense that doesn't know what it's doing at times, the Patriots should still be able to beat the 49ers on the road with their B squad. New England is laying a whopping 11 points on the road to the 49ers. The Patriots will be alright without Gronkowski for at least a week.
New England will want Gronkowski close to full strength by the playoffs. The Patriots are vying for home-field advantage in the 2016 AFC Playoffs. Anything less than a 2016 AFC Championship Game appearance would be a massive disappointment for the Patriots. To get there, New England needs Gronkowski.
More from FanSided
This article originally appeared on