Rob Gronkowski Injury Update: Patriots TE not expected to play in opener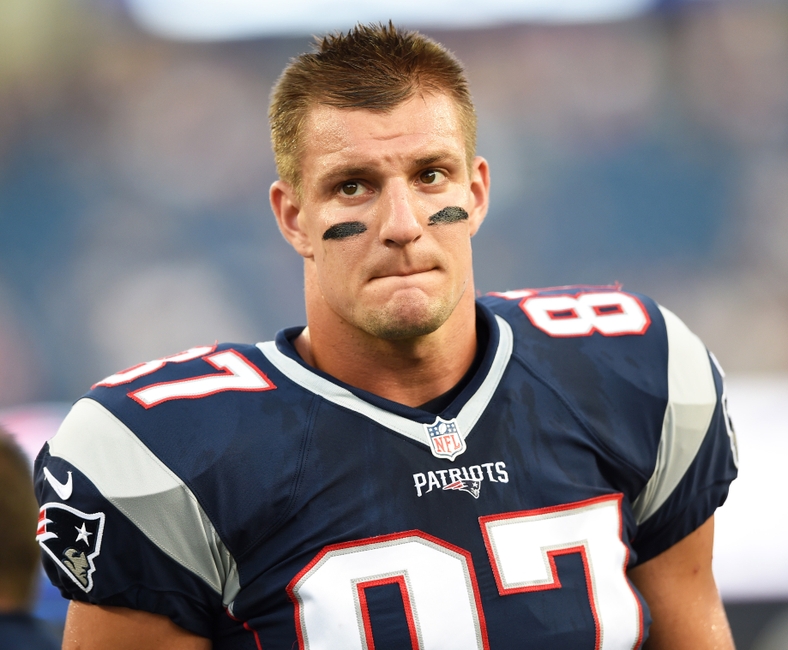 Patriots superstar Rob Gronkowski didn't travel with the team to Arizona for teams season opener and his status remains unclear.
Rob Gronkowski has battled injuries his whole career. I guess that comes with the territory when you're a 6'6, 260-pound tight end who runs like a gazelle. But Gronkowski's battle with his hamstring may create yet another road bump for the 27-year-old tight end.
According to NESN, Gronkowski didn't travel with the team on Friday. Though not traveling does not exactly rule him out of the game Sunday, it certainly puts his status in serious doubt. Gronkowski may be holding back on traveling to receive an extra day of treatment in New England. It's possible he could still report to the team in Arizona on Saturday and be ready to suit up the next evening.
UPDATE: Gronkowski is not expected to play Sunday vs. Arizona, according to NFL Media's Courtney Fallon. 
Gronkowski has been limited for two weeks after pulling up lame in practice. The team has been cautious with him since then but still wasn't able to get him to 100 percent by travel day. In addition to Gronkowski, the Patriots also left New England without two more offensive starters, offensive linemen Nate Solder and Jonathon Cooper.
The All-Pro tight end hasn't had much luck with injuries since entering the league in 2010 out of Arizona. He had injury problems in college as well, including a back problem that required surgery and forced him to miss 13 games in 2009.
In 2012, he broke his arm during a blowout victory and went on to miss six games that year. Then in 2013, he suffered a torn ACL due to a low hit and missed the rest of the season. That offseason, he underwent a total of four surgeries to repair a broken forearm with the final surgery used to clear an infection. Since then, Gronkowski has been able to stay on the field for the most part despite a few close calls and games missed.
With their best receiver and two offensive line starters possibly out, the Patriots may have to look elsewhere for production on offense. Newly acquired tight end Martellus Bennett may debut as a starter, and would be a capable replacement for Gronkowski. The Patriots debut their 2016 season on Sunday night in Arizona to face the Cardinals.
This article originally appeared on