Rob Gronkowski downgraded to out, will not make trip to Arizona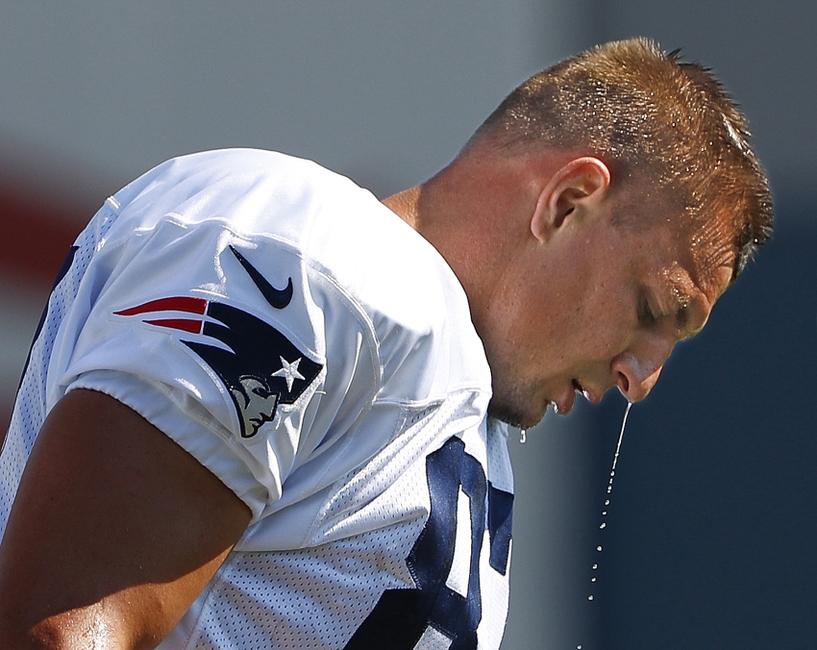 The New England Patriots will be without star tight end Rob Gronkowski in Week 1, as he and two starting offensive lineman have been ruled out.
For the New England Patriots, bad just went to worse on Friday. The Patriots will have to play the first four games of the 2016 NFL season without star quarterback Tom Brady, as the former NFL MVP is suspended. On Friday, the team announced it will be without another star, but this time it was their world class tight end.
Rob Gronkowski is the best tight end in football, possessing incredible size and strength at his position. He is a red zone touchdown machine, and was supposed to be a security blanket for Jimmy Garoppolo during the first four games of the season. Garoppolo will have to wait until at least Week 2 to rely on Gronk, as he has been ruled out for the team's Week 1 match-up against the Arizona Cardinals.
Also ruled out for Sunday night's tilt are two starting offensive lineman, which could prove even more problematic for Garoppolo. Nate Solder and Jonathan Cooper will both be unavailable for the Sunday Night Football battle, leaving the first-time starter with a weakened offensive line. It could be a long night for Garoppolo against a solid Cardinals defense.
On Friday, ESPN Insider Adam Schefter tweeted out the news.
Patriots have downgraded TE Rob Gronkowski, starting left tackle Nate Solder and right guard Jonathan Cooper to out for Sunday's game.

— Adam Schefter (@AdamSchefter) September 10, 2016
Luckily for the Patriots, they signed Martellus Bennett in the off-season. He is a very solid tight end and has been the focal part in an offense before. As a member of the Chicago Bears, Bennett was a Pro Bowl caliber player, and the Pats will need him to return to that form while Gronk is on the shelf.
The Cardinals are one of the best teams in the NFC, so playing them so short-handed could prove to be too much to overcome for the Patriots. New England still has a ton of talent on their roster, as well as the best head coach in the NFL, so they could find a way to make it interesting on Sunday night.
This article originally appeared on