Rhodes Closed: Xavier Rhodes NFC Defensive Player of the week.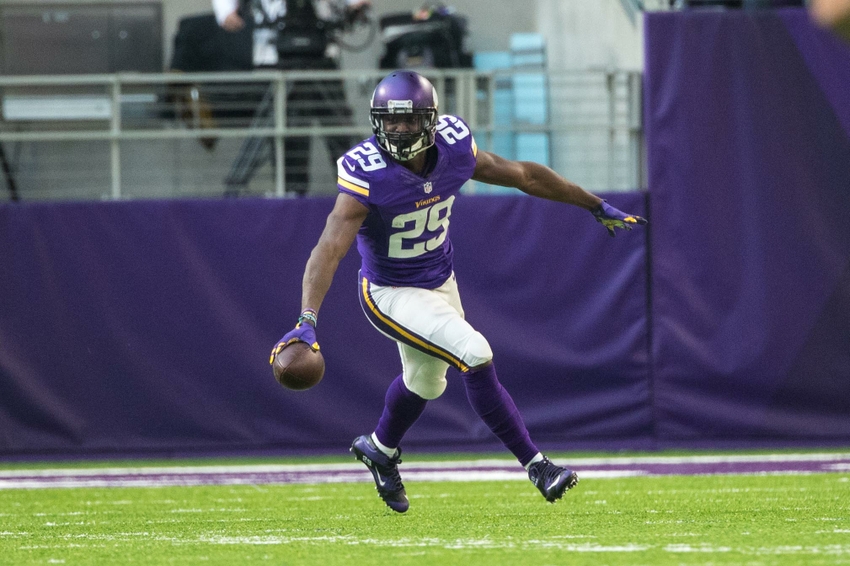 Minnesota Vikings CB Xavier Rhodes has been named the NFC Defensive Player of the Week for week 11 for his performance against the Arizona Cardinals.
Congratulations to Minnesota Vikings defensive back Xavier Rhodes on being named the NFC Defensive player of the week for week 11. All season long Xavier has been a key cog in the defensive backfield and has this week been honored for his performance.
Xavier Rhodes, the third Vikings defensive player to win player of the week honors, and fourth player overall to be chosen. Eric Kendricks took the honor in week 1, in week 2 Stefon Diggs was the Offensive honoree, and in week 3 it was Everson Griffen. Rhodes bringing the honor back to Minnesota comes now at a pivotal point for this Vikings team.
The award being given to Rhodes is well deserved, his play this season has been sensational at arguably one of the toughest positions in the NFL. Week in and week out Rhodes is tasked with shutting down the opposing teams most dynamic playmakers.
In previous weeks he shut out both Kelvin Benjamin and Odell Beckham Jr, causing the latter to go into a season spinning tantrum of which he has just started to recover.
In the Arizona Cardinals matchup in which he took home the honor, Rhodes had 3 tackles, 2 passes defended, 2 interceptions, 1 being a 100 yard pick 6. On his pick 6, Rhodes sped passed the entire Arizona offense, reaching a top speed of 24 mph! Rhodes defensive prowess was the spark plug of the Minnesota Vikings victory. On the season Rhodes has 9 passes defensed, 4 interceptions for 129 yards and a touchdown, and 2 forced fumbles.
For the Minnesota Vikings to stay on the path to victory, Xavier Rhodes and the rest of the Vikings defense will need to play at a high level the rest of the season, especially with the NFC North top spot on the line tomorrow in Detroit.
This article originally appeared on