RGIII to Practice With Cleveland Browns Next Week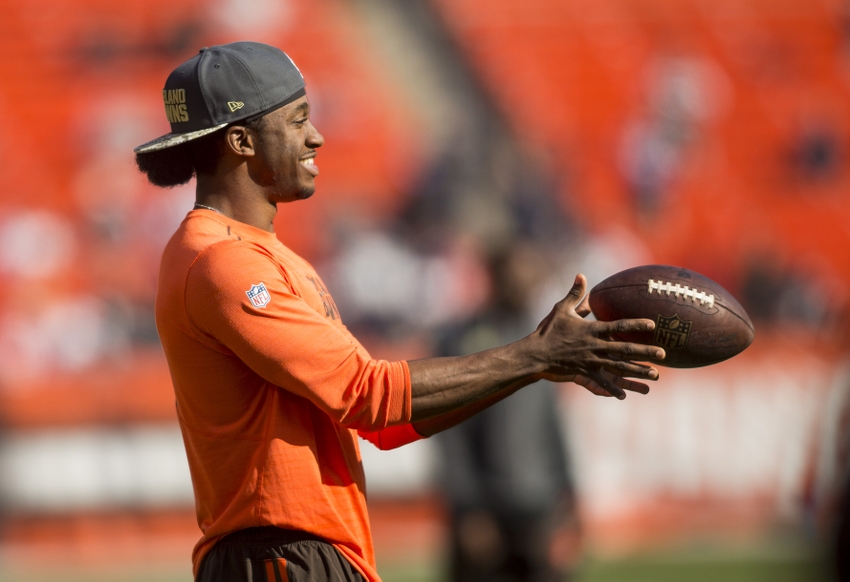 Cleveland Browns head coach Hue Jackson will get to see what QB Robert Griffin III has this season.
The Cleveland Browns centered their plans for the this season around reclaiming the career of QB Robert Griffin III. He thoroughly impressed head coach Hue Jackson when he brought him in for a workout. So the quarterback whisperer thought he could do something with him.
The last few years, RGIII threw INTs or injured himself because he didn't know. He also took a lot of unnecessary punishment because he didn't know how to change protections. Teaching RGIII the protection calls was the easy part.
Getting him to know when a play is over and give up on it wasn't so easy. He started to throw the ball away to avoid INTs either slide at the end of a run. But he didn't quite get the part about going out of bounds and it cost him the season so far.
So everyone had the Browns drafting a quarterback at No. 1 over next spring until they saw there isn't one. But now, it looks line Jackson and Browns fans will get a chance to see what RGIII can do. The 2012 Rookie of the Year is now cleared to start practicing next week.
And next week, he has another exam to possibly clear for contact to play in a game. If RGIII can get 4-5 games in this season, that's a good sample size to show what he's learned. Hopefully for the Browns it goes well because 2017 isn't the year to draft a quarterback.
More from With the First Pick
This article originally appeared on