RGIII denies that he told Shanahan what plays to call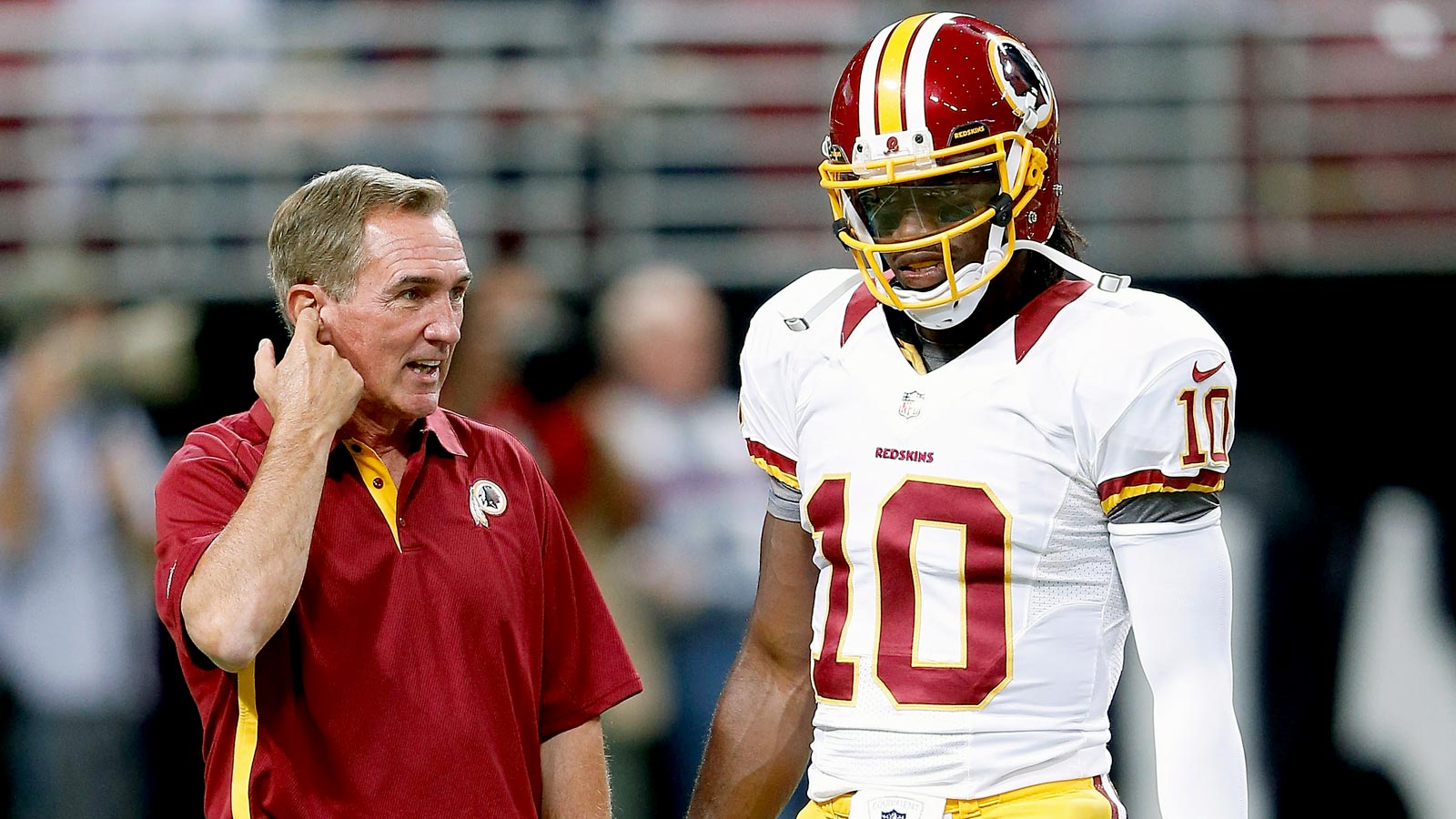 The relationship between Robert Griffin III and former head coach Mike Shanahan collapsed quicker than the Washington Redskins' pocket with Tyler Polumbus starting at offensive tackle. The final season with both Shanahan and Griffin was one that Redskins fans would prefer to erase from their memory.
Earlier in February, in a radio interview, Shanahan claimed that Griffin told him "what plays were acceptable and unacceptable" to call. Griffin didn't dig into too much detail from his time with Shanahan, but he denied these claims as nothing more than an "urban legend".
"The urban legend, right?" Griffin said, per the Washington Post. "Actually, just like any coach-quarterback combination, we had healthy conversations about everything, evolving as a player. There's a lot of dark things that are talked about with Mike and Kyle and those things, but it was never a wholesale 'This is what we're gonna run, this is what we're not gonna run' [demand].
"You know, I'm a player," Griffin said. "I'm here to play. As we like to say, I just work here. Open discussion. Coaches get to call the plays, and players have to run them."
Unfortunately for Griffin, it is not the play calls that have haunted his career in recent seasons. Griffin hasn't been able to stay healthy, and when he has, he has put together some ugly tape. Poor footwork and mechanics have led to poor accuracy. Instead of worrying about the play calls, Griffin needs to focus on the basics to get him back to the level he was playing at during his rookie season.
(h/t Washington Post)
Photo Credit: Jamie Squire/Getty Images