Rex Ryan on Richard Sherman: You're Too Good to Be an A** (Video)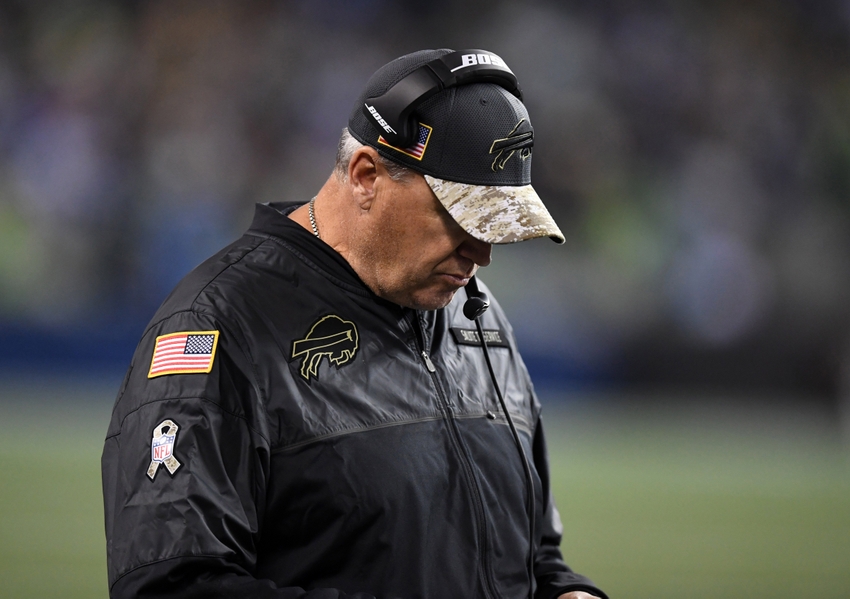 Buffalo Bills head coach Rex Ryan offered his comments on Richard Sherman following the Seattle Seahawks controversial win on Monday.
The Buffalo Bills and Seattle Seahawks played on Monday Night Football in NFL Week 9. There were 56 points scored throughout all four quarters and the Bills had the chance to complete a comeback win on their final play with under a minute remaining. However, none of that is going to be talked about following this game. All the talk from fans, Rex Ryan, players, and everyone else is going to be on an offsides call.
Surely you've seen or heard about the play by now, but Richard Sherman was called for offsides as the Bills tried to kick a field goal to end the first half. However, he should've been called for unnecessary roughness. The Seattle corner came in unabated and seemingly launched himself at kicker Dan Carpenter. After that and a slew of other events, Buffalo missed the kick. However, it was the Sherman play and penalty that really stirred the controversy.
What's more is that Sherman picked off Tyrod Taylor to start the second half. After that, he started staring down Rex Ryan on the Bills sideline and the Buffalo coach said something in response.
After the game, Ryan spoke to the press and was of course asked about the play and "conversation." Never one to mince word, the Buffalo coach had some pointed comments towards Sherman (Warning: Slightly NSFW):
mattclapp: Rex Ryan to Richard Sherman: "You're too good a player to ac… ESPN SportsCenter … https://t.co/gMu5SuRvgd pic.twitter.com/NFWzmKTbp3

— FanSportsClips (@FanSportsClips) November 8, 2016
Like I said, Rex has never been one to mince words.
A full half of football and a loss later and Ryan is clearly still upset by the hit on Carpenter, which he should be. Even if it wasn't intended to be as dangerous as it was, it was still an uncalled penalty that cost the Bills what would've been a crucial three points. Needless to say, I don't think Sherman and Ryan will be sending one another Christmas cards this year.
This article originally appeared on