Rex Ryan expects big things from Sammy Watkins in 2015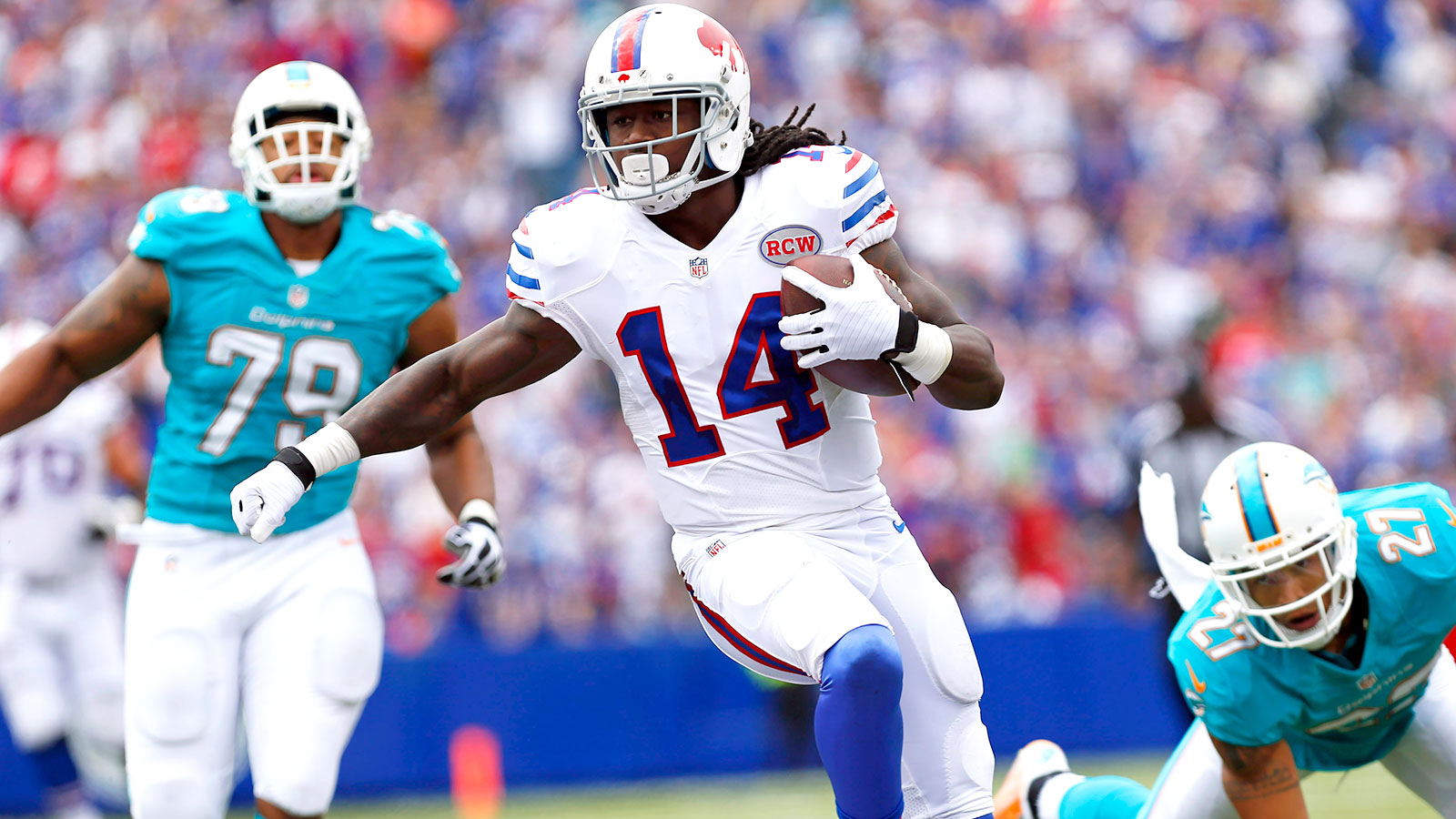 The Buffalo Bills were without a first-round pick in the 2015 NFL Draft thanks to a trade they made to draft Sammy Watkins in 2014, so expectations are high for the second-year wide receiver. Bills head coach Rex Ryan is in his first year with the team, but he's already familiar with the offense's No. 1 weapon. Watkins torched Ryan's former team, the New York Jets, for 157 yards and a touchdown in Week 8 last season, so he knows well and good just how talented his receiver is.
After an inconsistent rookie year, Watkins will look to eclipse the 1,000-yard mark in his sophomore campaign. Here's what his head coach had to say about teams attempting to keep him in check.
"He was doubled almost every snap," Ryan said. "I know when he wasn't because he torched us [the Jets] when I thought we could play man coverage on him. That was a mistake."
Ryan is exactly right about that. Much like other top receivers in the league, the only way to slow Watkins down is to double-team him. That'll be more difficult in 2015 with the help of other weapons on offense — most notably Robert Woods and Percy Harvin.
"I think it'll open up opportunities for Sammy," Ryan said. "When you look at Woods and Percy [Harvin] out there as well and Clay I think we'll have some matchup problems in our favor based on our ability to run the football."
If Watkins can avoid double teams more often than not, there's no doubt he'll reach the 1,000-yard mark and could be in line to make his first Pro Bowl. Of course, he'll need help from his quarterback, which has yet to be determined as of now.
(h/t Bills.com)
Photo Credit: Kevin Hoffman/USA Today Sports