Rex Ryan believes Rob Ryan has done 'as good a job as anybody coaching'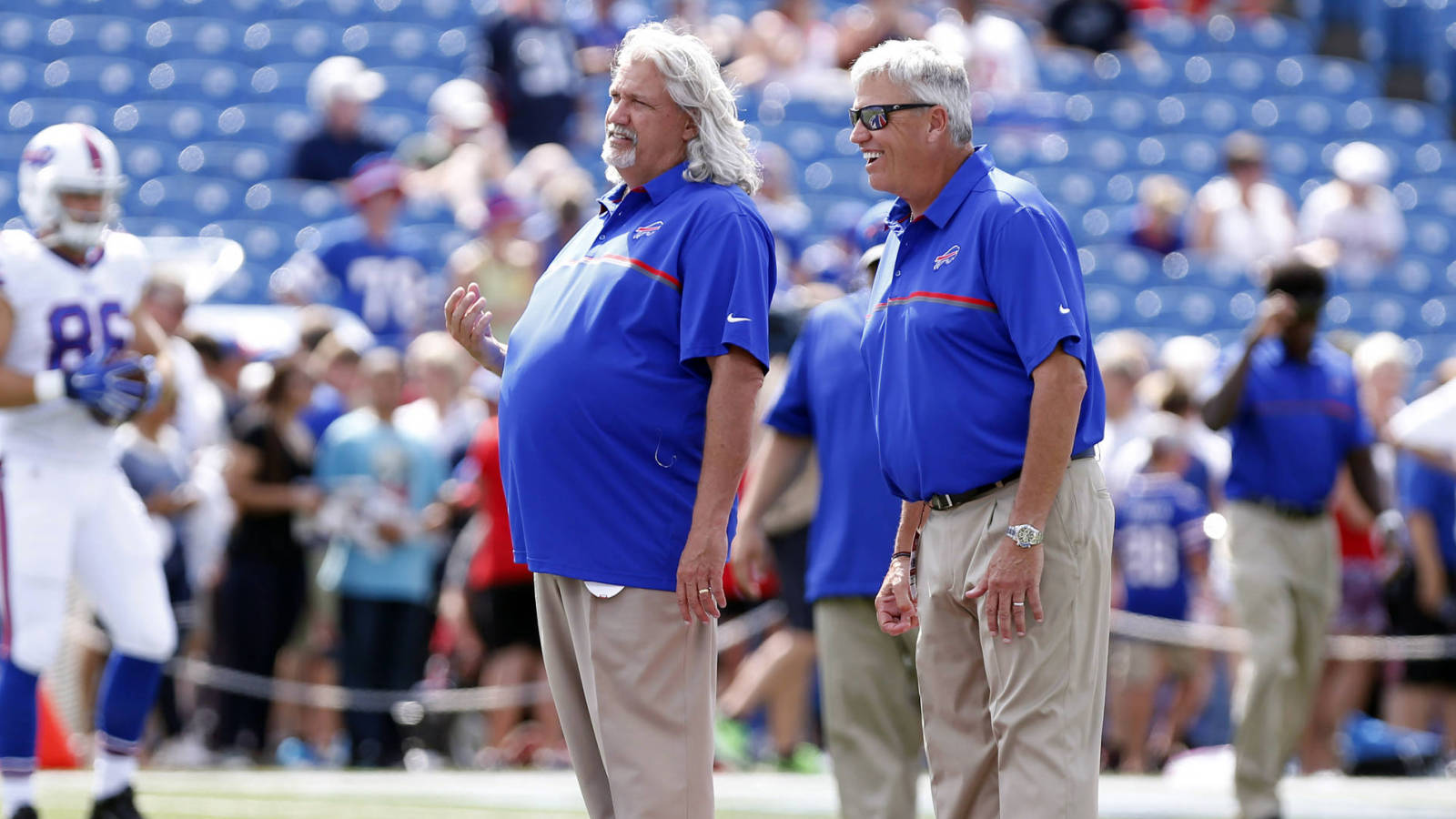 The Buffalo Bills are 0-2 and have allowed 50 points in those two losses, ranking 25th in the league in points allowed. But if you ask head coach Rex Ryan how his brother and the team's assistant head coach/defense Rob Ryan has performed this season, he has no complaints.
"I think my brother's done as good a job as anybody coaching in this league, so I think that's … but I get it," he said Monday, via ESPN. "That's always going to be [those questions] out there but hey, it comes with the territory. And now it's time to move on, I'm focused on Arizona and I better be."
Though Rob Ryan is not calling the shots on defense this season, many wondered why the Bills hired him a year after he was the defensive coordinator for a Saints team that finished last in a number of defensive categories. The Bills are coming off a loss to the Jets in which they allowed 37 points at home.
Rex Ryan fired offensive coordinator Greg Norman on Friday but has yet to make any adjustments on defense. Rex Ryan is the Bills' primary defensive play-caller, and Dennis Thurman is the team's defensive coordinator.
But if Buffalo doesn't improve defensively, changes might need to be made. If it comes to that, will Rex make the hard decision?