Revisiting the 2008 Titans vs. Lions Thanksgiving Game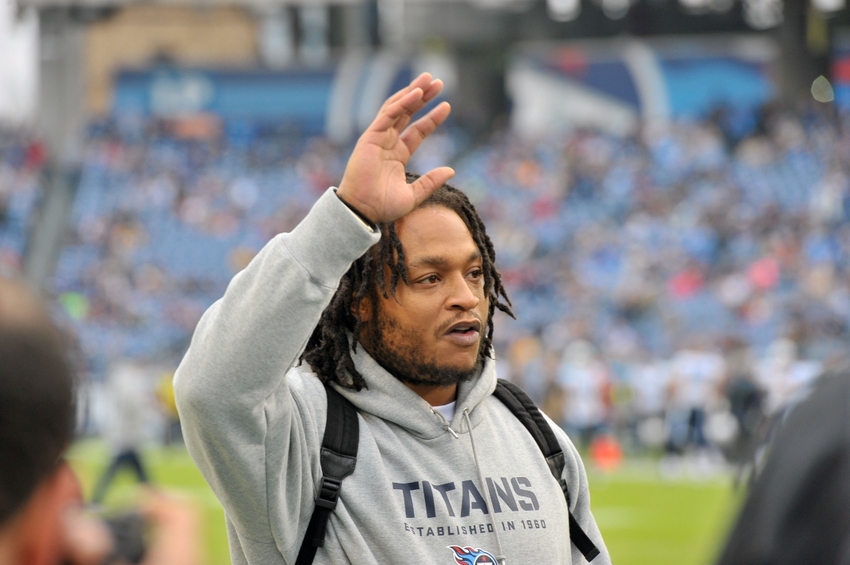 I don't know where you were on November 27, 2008, but I was at a community athletic tournament showcasing my god-given talents (I was only good at flag football). On that same day, the Titans had gotten the chance to show their worth in a primetime Thanksgiving game, one of the best days of the year for football and turkey lovers. I couldn't watch the game, but was following along on my phone. I kept refreshing and the Titans kept scoring, so much so that they ended up blowing out the Lions 47-10. Oh, what I'd give to relive that season.
Once I finally got to watch the highlights, I was stunned at how easily the Titans ran ALL over the Lions that day. Smash and Dash, LenDale White and Chris Johnson, both went over 100 yards and both scored twice. Dave Ball (!) had an interception return for touchdown off Daunte Culpepper. The late great Rob Bironas (RIP), one of my favorite Titans ever, hit four fields goals with all of them coming from 40+ yards.
I had honestly forgotten just how damn good Chris Johnson was as a Titan, especially his first two years with the team. He was so fast, so elusive, and possessed some of the best lateral quickness I have ever seen in a running back. I miss that Chris Johnson. LenDale White was no slouch himself. He was surprisingly shifty for his physique and was the absolute perfect complement for CJ.
That 2008 season was magical. I won't bring up the playoff loss to the Ravens, which was BS considering the Ravens deliberately injured CJ and the play clock HAD RUN OUT on the Joe Flacco pass to Todd Heap. Regardless of that bitter ending, that was some of the most fun and excitement I've had while watching the Titans. Marcus Mariota is giving me a similar feeling, and I hope that he can top it in the near future.
This article originally appeared on