Report: Saints call Bryce Petty 'the best pure passer' in the draft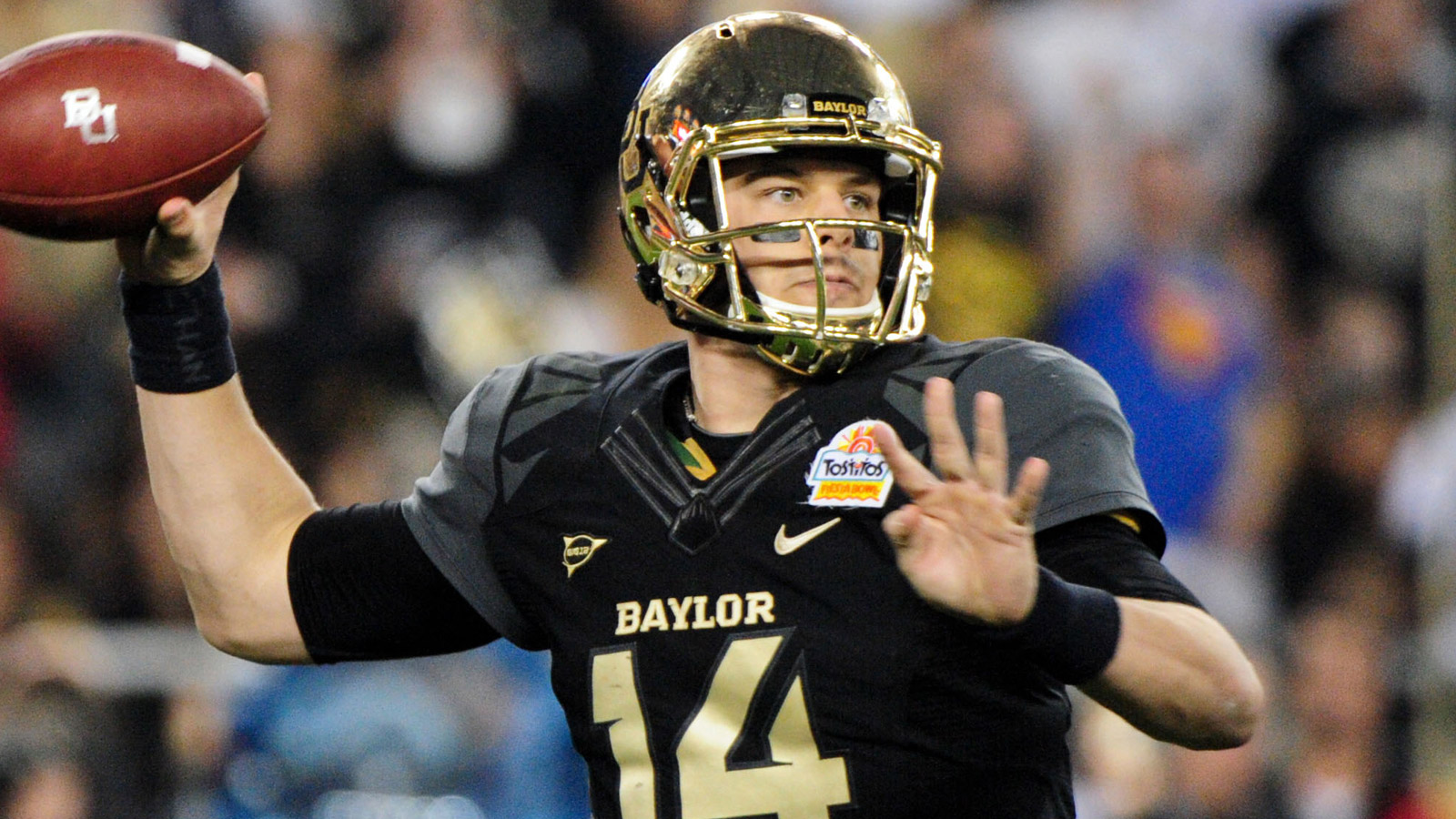 If the New Orleans Saints are interested in Bryce Petty, they aren't doing a very good job of hiding it.
According to ProFootballTalk's Mike Wilkening, "well-connected Milwaukee Journal Sentinel reporter Bob McGinn has New Orleans taking Baylor quarterback Bryce Petty with the No. 31 pick."
McGinn's breakdown of the pick of Petty at No. 31 for the Saints includes the fact that the team "worked out Petty in the last week and regard him as the best pure passer in the draft." What makes this even more interesting is that very few expect any quarterback not named Jameis Winston or Marcus Mariota to be drafted in the first round.
After Winston and Mariota, it seems that there's a bit of a toss-up between UCLA's Brett Hundley, Colorado State's Garrett Grayson and of course Petty, who played his college ball at Baylor.
The Saints have had one of the wildest offseasons in recent memory, so should we be completely shocked if they choose to draft Petty at No. 31? Probably not. While it won't fill an immediate need, the Saints are a real wild card when it comes to their plan in this weekend's NFL draft.
(h/t ProFootballTalk and the Milwaukee Journal Sentinel)