Report: Ricardo Allen adjusting well to free safety role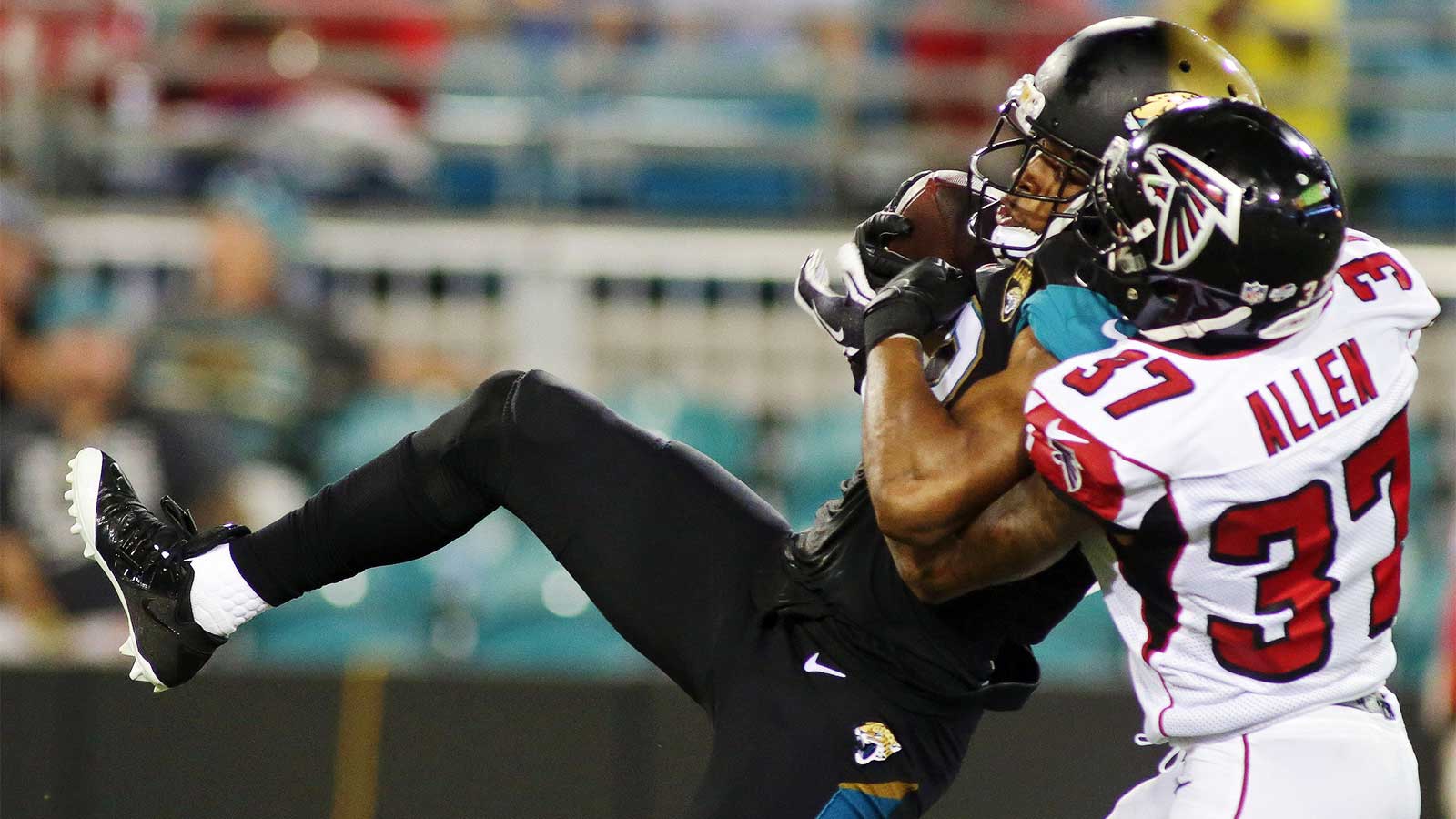 The free safety position has been one talked about since the Atlanta Falcons chose not to re-sign Dwight Lowery after last season. Fortunately, it seems that the team may have the answer, and it's come in the form of 2014 fifth-round pick Ricardo Allen.
According to Jeanna Thomas of The Falcoholic, Allen has received rave reviews from both his teammates and head coach Dan Quinn.
"He's worked extremely hard at it, and so he's taken to the principles of playing free safety," head coach Dan Quinn said this week. "I think more than anything, it's the communication that he's working on day in and day out. So at that free safety spot, you're furthest from the ball, but you see the most, so that communication's key. It's something that he's continuing to work on."
Desmond Trufant made sure to chime in on Allen's play as well.
"He's looking real good out there. He looks natural, like he's been doing it for years," Trufant said. "He's obviously still young and has to get experience, but he's a student of the game. He's always in his playbook. He's always thinking, and he's going to be just fine out there."
As time goes on, it seems more and more likely that Allen will likely be the starting free safety in 2015.
(h/t The Falcoholic)