Report: Ravens, Texans not interested in Reggie Wayne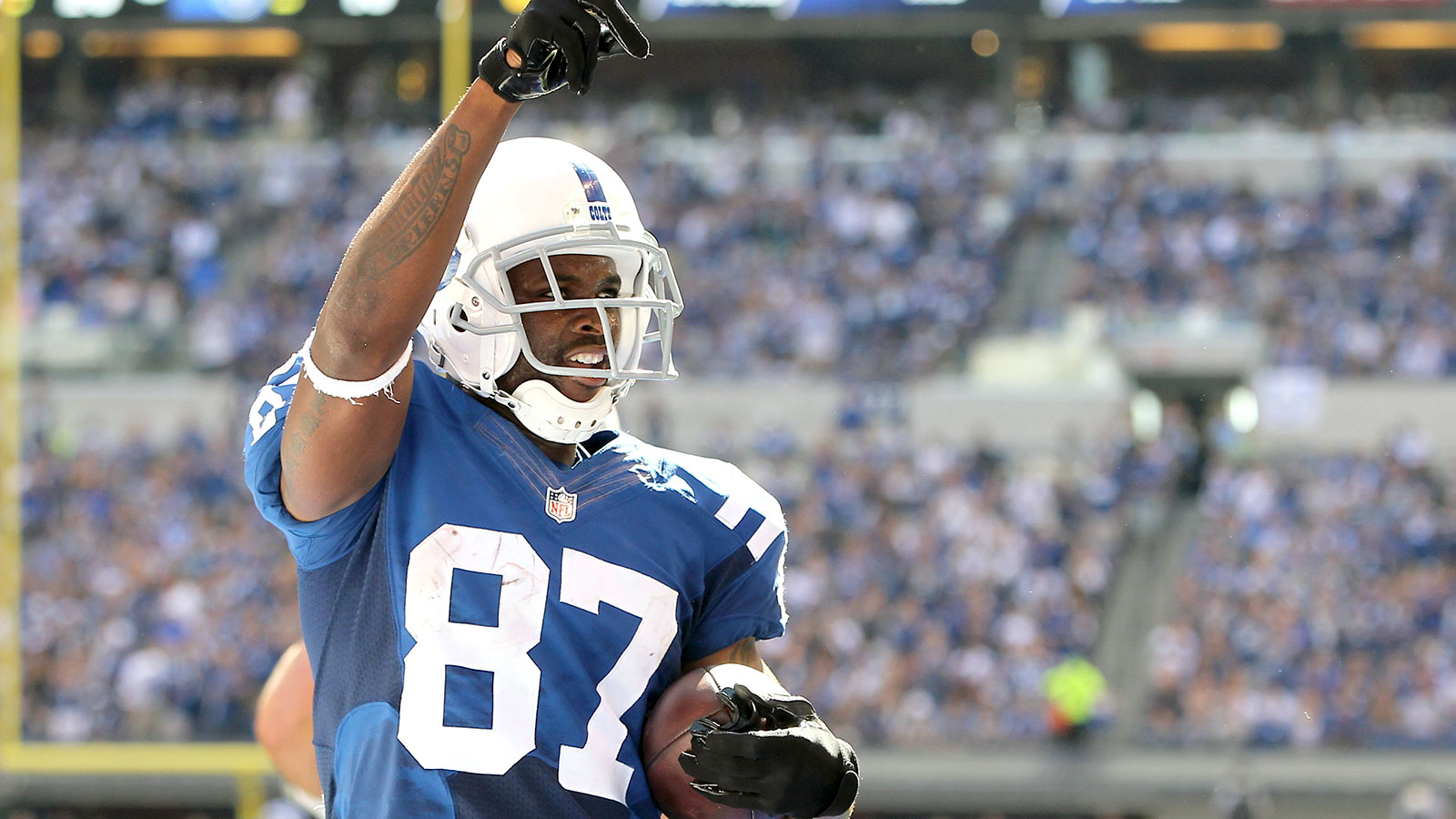 Last year, the Ravens brought in an aging receiver who didn't waste much time becoming Joe Flacco's top target.
Speculation emerged early Monday that the Ravens were among a handful of teams interested in Reggie Wayne's services — the others being the Texans, Packers and Patriots. Might the 37-year-old former Colt be this year's version of Steve Smith in Baltimore?
Here you go-among the teams showing interest in former #Colts WR Reggie Wayne: #Patriots #Ravens #Texans #Packers. Broncos have backed off.

— Dave Furst (@DaveFurst) July 17, 2015
It didn't take long for that rumor to get shot down by both Aaron Wilson of The Baltimore Sun and Jamison Hensley of ESPN. Both reporters said the Ravens are not interested in Wayne, with Hensley also adding that the recently released Ace Sanders is also not part of the team's plans.
Ravens not expected to pursue veteran free agent wide receiver Reggie Wayne, according to sources

— Aaron Wilson (@RavensInsider) July 20, 2015
It doesn't make much sense for the Ravens to bring in Wayne now since his arrival would immediately stunt the growth of Kamar Aiken and Marlon Brown, both of whom are being counted on to make big strides in their third seasons. Wayne isn't going to sign with a team to play out his career watching from the sideline. If injuries strike, or the young receivers struggle, then it might behoove the Ravens to kick Wayne's tires if he's still available.
John McClain of the Houston Chronicle also was quick to put the kibosh on any chance of Wayne landing with the Texans, so perhaps it's just the Patriots and Packers left for Wayne.
Texans not interested in Reggie Wayne.

— John McClain (@McClain_on_NFL) July 20, 2015
h/t: Pro Football Talk