Report: Jay Cutler played through ligament damage in his thumb vs. Eagles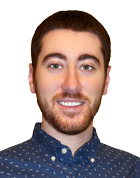 Jay Cutler exited Monday night's loss to the Philadelphia Eagles a bit early with a thumb injury, giving way to Brian Hoyer under center. However, Cutler reportedly didn't suffer the injury against the Eagles – it happened in Week 1.
According to the Chicago Sun Times, Cutler played through ligament damage in his right thumb Monday night, which occurred in the season opener. One Sun Times source also said the injury could sideline Cutler three to four weeks.
Cutler re-injured his thumb during the game and headed to the locker room after throwing an interception to Nigel Bradham in the third quarter. It's unclear when he aggravated the injury.
After the game, Cutler was wearing a cast on his right hand and said that he is indeed worried about his thumb going forward.
"I'm concerned," Cutler told reporters. "As a quarterback, you kind of need your right thumb. So I think it was [2011] when I had surgery on this thumb. So we'll see what it is."
Cutler revealed that his thumb was "aggravated early on," so it's entirely possible that it happened in the first or second quarter. If that is the case, his performance wasn't actually terrible – 12-for-17, 157 yards and an interception – especially considering the lack of protection he was getting.