Report: Devonta Freeman set to start training camp as the No. 1 RB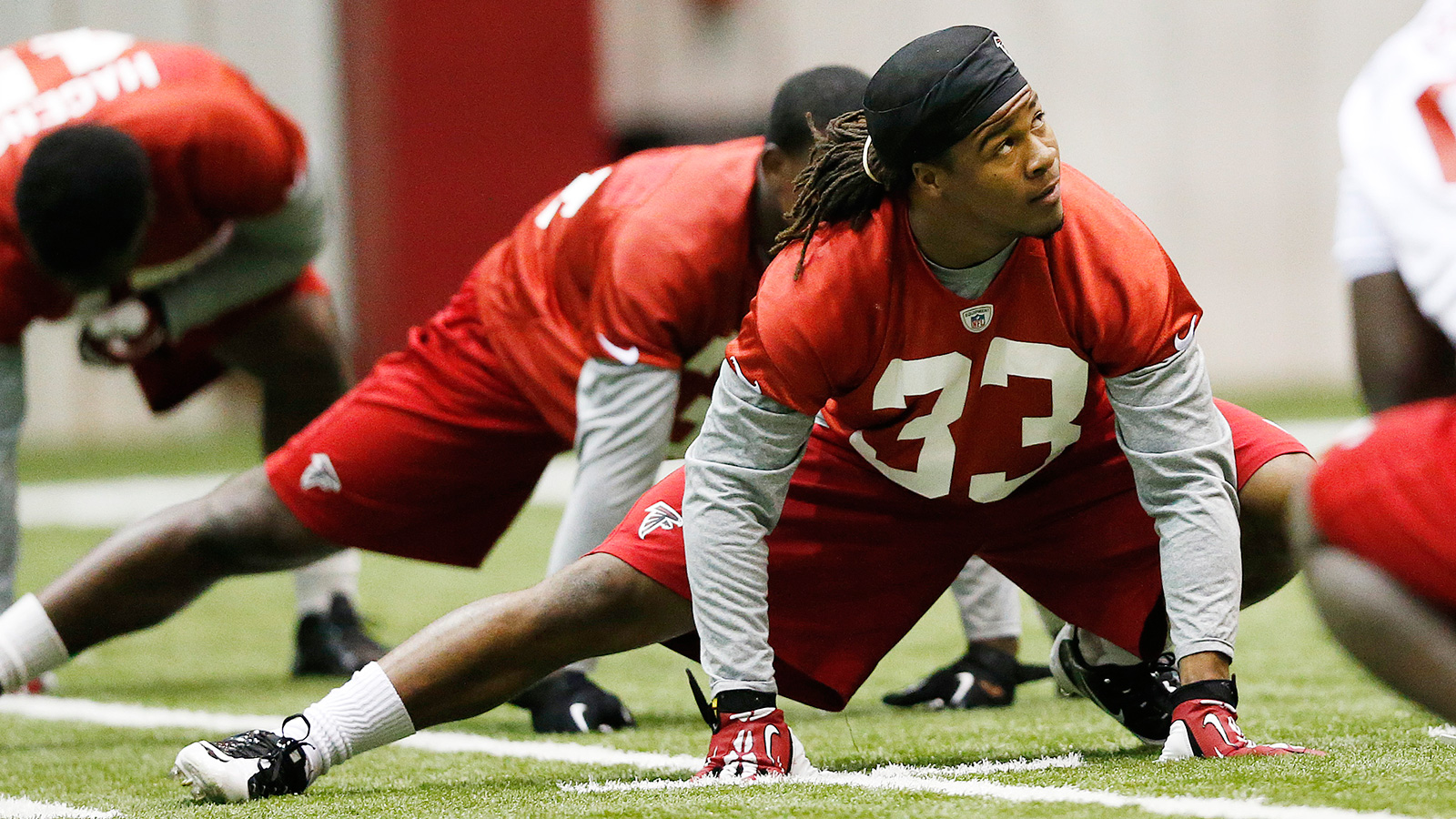 With the early offseason fun now over, the attention will soon shift to team training camps. So what does that mean exactly? Well, it means that positional battles are going to be all the talk. For the Atlanta Falcons, they have plenty of battles to mention, but one that we've all been focused on is at the running back position.
According to D. Orlando Ledbetter of AJC.com, Devonta Freeman is going to head into the training camp as the No. 1 man, at least for the time being. When looking at his list, here's how he broke down the position:
"RB: Devonta Freeman, Tevin Coleman, Antone Smith, Jerome Smith, Terron Ward"
In all honesty, it's about what you likely expected. With that said, don't be surprised to see Coleman put his best foot forward and really push Freeman heading into 2015.
(h/t AJC.com)
Photo Credit: AP Photo/John Bazemore