Report: Cowboys Randy Gregory fails another drug test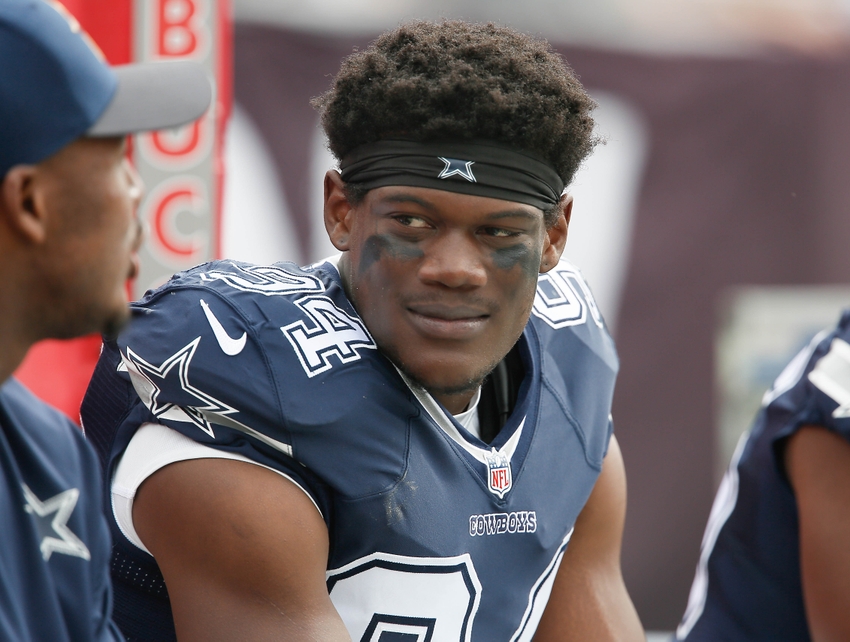 A NFL Insider is reporting that Dallas Cowboys defensive end Randy Gregory has failed yet another drug test while on suspension.
The Dallas Cowboys need pass rushers. This is a sad truth considering the Cowboys have spent their previous two second round picks prior to 2016 trying to solve that exact problem.
Unfortunately for Dallas, both 2014 second round pick defensive end DeMarcus Lawrence and 2015 second round selection pass rusher Randy Gregory were both placed on suspension earlier this year for violating the NFL substance abuse policy.
While Lawrence returned after four games and is currently playing, Gregory suffered another setback. After receiving an original four-game suspension, the 23-year old failed another drug test prior to the start of Cowboys training camp in July.
Instead of attending camp, Gregory elected to enter himself into a treatment facility. That's where he remained until mid-September. For the additional violation, the league extended Gregory's suspension for 10 more games. Scheduled to return to action after Week 14, the young pass rusher had been quietly working out and preparing to return at the Cowboys new training facility, The Star.
But according to NFL Network reporter Ian Rapoport, Gregory has allegedly failed yet another drug test. If it's true, he could be looking at a one-year suspension.
#Cowboys DE Randy Gregory can appeal his looming banishment & suspension. Per @NFL: "The league has not been notified of any new violations"

— Ian Rapoport (@RapSheet) November 11, 2016
If Gregory has indeed failed another drug test, it likely marks the end of his NFL career. The young man obviously has a major problem that must be resolved not just to try and save his football career, but his life.
This article originally appeared on