Report: Cowboys DE Randy Gregory's suspension ruling may be postponed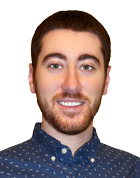 Randy Gregory returned from his combined 14-game suspension in Week 16, giving the Dallas Cowboys a much-needed boost on the defensive line. He had six tackles and a sack Sunday against the Eagles in what was his best game as a pro, showing just what he can do for the Cowboys going forward.
He's still facing a year-long suspension, but that's currently under review by the NFL as Gregory is appealing it. While the Cowboys acknowledged that it was possible Gregory would be suspended for the postseason, that may no longer be the case.
According to NFL Network's Ian Rapoport, his hearing was scheduled for Tuesday. However, that could be postponed because Gregory has reportedly fired his agent and is seeking new representation.
#Cowboys DE Randy Gregory's appeal hearing for his suspension is slated for today, source said. But there may be an issue complicating it.

— Ian Rapoport (@RapSheet) January 3, 2017
#Cowboys DE Randy Gregory has parted ways with his representation, per family member & is securing a new agent. It may lead to postponement.

— Ian Rapoport (@RapSheet) January 3, 2017
While it's not conclusive that Gregory parted ways with his agent purposely to delay his hearing, it's certainly a possibility. And if that's the case, it proves just how problematic the NFL's appeal process is.
Gregory said this on Sunday, via CowboysHQ.com:
"I can't do anything now to help my cause; everyone else that's dealing with the situation, I'll let it play out on its own," Gregory said. "I'll handle the things I can control, which is going out there and making plays."
The second-year defensive end won't be the difference between a Cowboys Super Bowl and a one-and-done exit, but he can provide a boost to a pass rush that's been mostly absent all year.