Browns to start rookie QB Cody Kessler against the Dolphins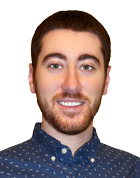 The Cleveland Browns were dealt a blow in Week 1. when Robert Griffin III went down with a significant shoulder injury that will sideline him for the majority of the season. As hard as it is to believe, their quarterback situation got even worse Sunday.
Josh McCown, RG3's replacement, was in and out of the team's Week 2 game due to a shoulder injury that left him in "excruciating pain." As a result, McCown will miss Week 3's game against the Dolphins, giving way to the Browns' third starting quarterback in as many games.
Rookie Cody Kessler will get the start in Miami on Sunday, coach Hue Jackson announced, the first NFL action of his career.
Kessler was a third-round pick, taken with the 93rd overall selection in this year's draft. At USC, he completed 67.5 percent of his passes and racked up 10,339 passing yards in his career, tossing 88 touchdown passes and 19 interceptions.
He wasn't the most consistent quarterback in college and wasn't viewed as a promising NFL prospect, but the Browns thought otherwise. They'll likely need to find a healthy backup for Kessler, as well, unless they opt to use their best receiver – Terrelle Pryor, who was a QB at Ohio State – as a second-string quarterback.