Report: Broncos tried to trade Peyton Manning to Houston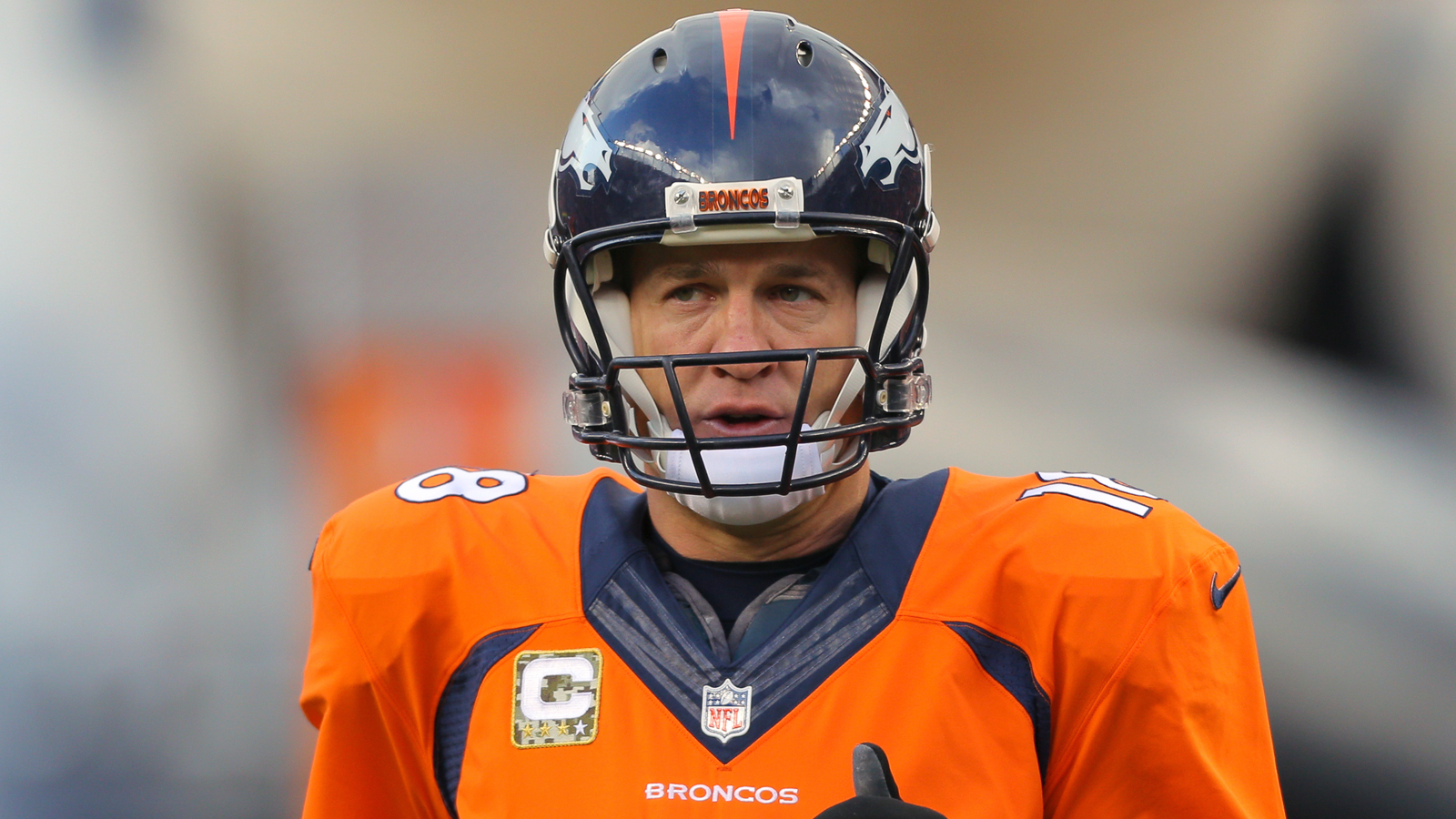 The Houston Texans are set to decide whether Ryan Mallett or Brian Hoyer will be their starting quarterback this season, but according to a report, the team held talks this offseason that would have brought a future Hall of Famer to town in a blockbuster trade.
According to Denver-based radio host Benjamin Albright, the Denver Broncos attempted to deal Peyton Manning to the Texans during the offseason. Albright said some members of the Denver organization were ready to move on from the 39-year-old Manning and wanted to turn the team over to fourth-year QB Brock Osweiler in 2015.
#Broncos attempted to trade Peyton Manning this off-season to the Houston #Texans per more than one source in position to know. (1/2)

— Benjamin Allbright (@AllbrightNFL) June 23, 2015
2/2 Certain elements of Broncos organization wanted Osweiler era to begin this season.

— Benjamin Allbright (@AllbrightNFL) June 23, 2015
Albright said the talks took place before the 14-time Pro Bowler restructured his 2015 contract and was given a no-trade clause by the Broncos.
A return to the AFC South by Manning likely would have been a big boost for the Texans offense as Houston tries to keep pace with the Colts in the division.
For their part, the Broncos strongly denied the report.
Here's one for the record – The speculation is false, and your report is inaccurate. https://t.co/Epge4WkOrX

— Patrick Smyth (@psmyth12) June 24, 2015
(h/t Pro Football Talk)
Photo credit: Justin Edmonds/Getty Images