Report: Aaron Rodgers has not talked to his family in 2 years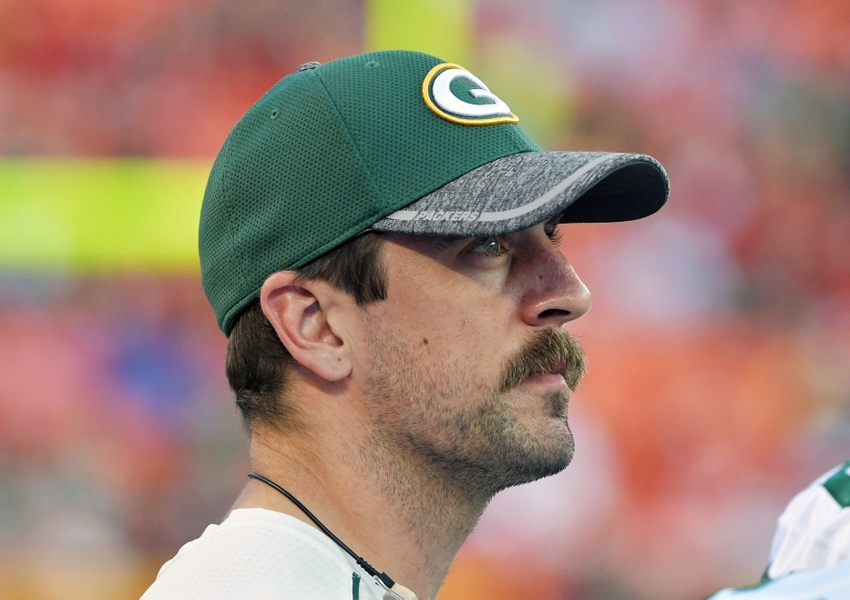 Aaron Rodgers' non-existent relationship with his brother Jordan was known, but it now seems that he is on non-speaking terms with his parents as well.
The Packers' offensive struggles this season have been uncharacteristic, especially considering that they have arguably the best quarterback in the league under center. But now a profile of Rodgers by Bleacher Report's Ty Dunne, a former Packers beat writer for the Milwaukee Journal-Sentinel, has exposed a side of Rodgers that may be a factor in his own football-related struggles.
While the piece primarily focuses on Rodgers' form of leadership and how it concerns the Packers' future success, his relationship-or lack thereof- with his family is sure to grab headlines. According to Dunne, he has not spoken to his family members is roughly two years.
While most who follow Rodgers closely know about the rift between he and his Bachelorette-winning brother Jordan, the extent of his family rifts is a shocking revelation.
While the cause of the rift is unclear, it has apparently reached levels of bitterness that caused Rodgers and his actress-girlfriend Olivia Munn to mail back the Christmas gifts which they received from Aaron's parents in 2014.
This was the first year in which Aaron stopped communicating with his parents, even changing his cell phone number without giving them the new one.
In addition, the report claims that Rodgers made it clear that his parents were not welcome in Green Bay, ceasing to give them game tickets. Now, if his parents Ed and Darla want to see him play, they either purchase tickets themselves or get them through one of Aaron's teammates.
It is difficult to imagine what could cause such a deep rift between parents and their child. It is purely speculation, but finances are often at the center of such controversy. This was the case in Dallas tackle Tyron Smith's cutting-off of family members. But again, this is purely speculatory in the case of Rodgers.
And according to sources quoted in the story, which included Packers receivers Davante Adams and Jeff Janis, Rodgers' tendency to be all-in or all-out in terms of communication and relationships does not extend only to his family.
The report cites Rodgers' penchant for dogging teammates who drop balls or run poor routes as well as the fact that former Packers tight end Jermichael Finley never even received Rodgers' cell phone number in his time with the team.
While others cited in the story described a tight relationship with Rodgers, the details of his non-existent relationship with family and some teammates makes you wonder if some of the Packers' problems do not begin with the superstar quarterback himself.
He did not make himself available for the story, leaving even more room for speculation.
More from FanSided
This article originally appeared on