Reliving every parent's worst nightmare: Devon Still tells story of past year in essay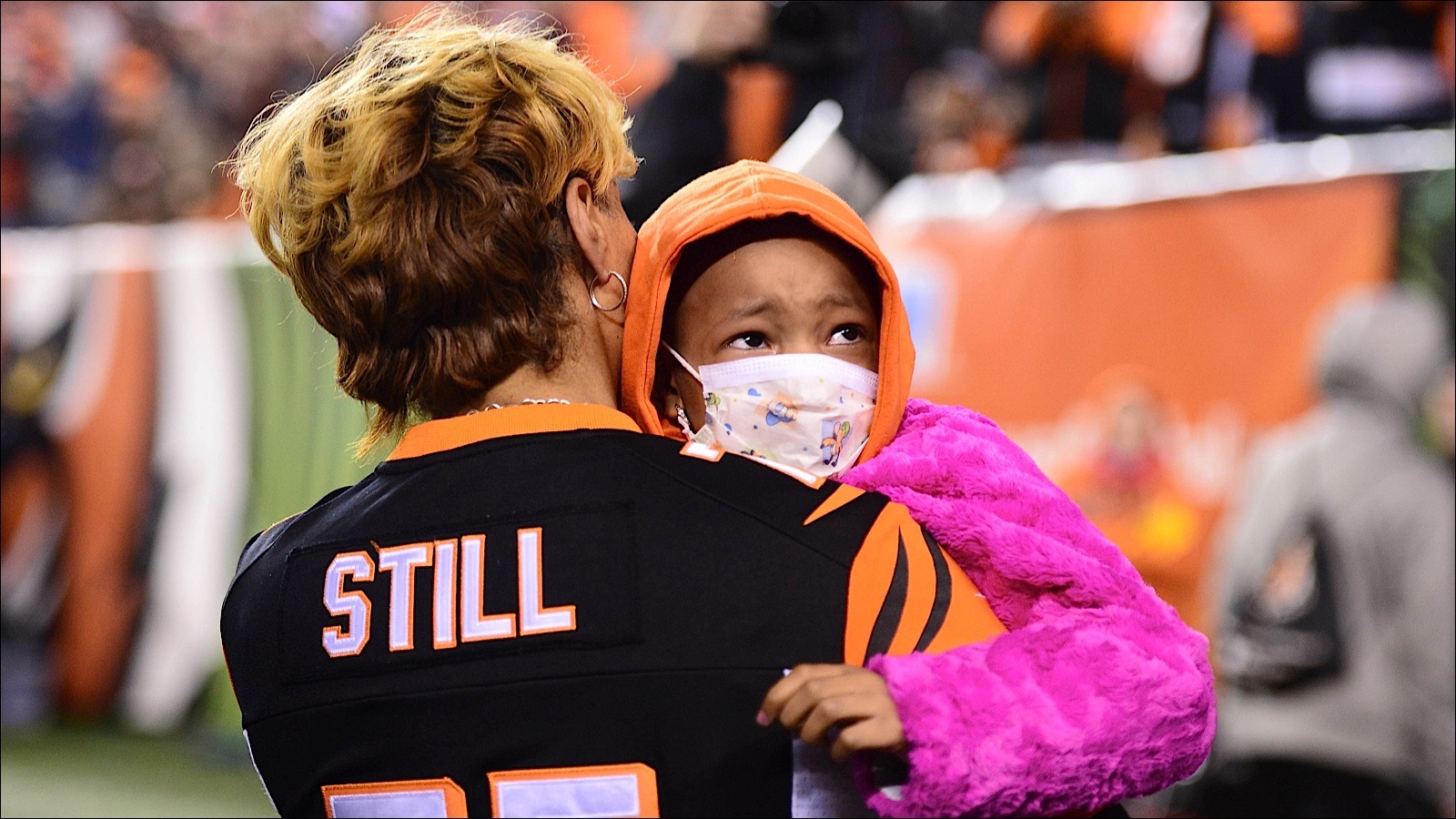 Bengals defensive tackle Devon Still penned a first-person account of how much life has changed since learning of daughter Leah's cancer diagnosis last year.
Still, who gave an emotional speech at the ESPYS Wednesday night while accepting the Jimmy V. Perseverance Award, recounted the feeling he had when doctors discovered Leah's stomach pain was actually a tumor and gave her a slightly better than 50 percent chance of surviving.
In The Players' Tribune, he discussed how he researched the disease obsessively to learn about his daughter's plight and make informed decisions about her care. How the nation helped to lift his spirits by wearing his jersey, and how a fellow parent sought treatment for her daughter who was experiencing the same symptoms as Leah. If she hadn't known Leah's story, her daughter's cancer may have been discovered too late.
The entire essay is worth a read, but here are some of the highlights:
"As soon as my daughter got diagnosed, I called the Bengals and told them what I was going through, and they told me to just focus on what I needed to do. This past year, I've never thought about football, and that's a decision the Bengals supported. The team signed me to their practice squad this past season so that Leah's treatment would be fully covered, and this lifted such a huge weight off of me. As a professional athlete, you're conditioned to think of this as a business, but the way the Bengals stepped up when I needed help is something bigger than football."

"Having a child sick is truly every parent's worst nightmare, but through this experience, I've seen firsthand how many truly good people there are in this world."

"Backup defensive tackles usually aren't accustomed to seeing their jerseys worn at games, but thousands of fans purchased my jersey to help us raise roughly $1.5 million in support of pediatric research. Every single one of those No. 75 jerseys I would see in the crowd warmed my heart."

"It didn't matter whether she was feeling bad or if she had no energy, she'd start dancing around with that focused look on her face, and I'd be reminded of how unbelievably strong she is. Even when everyone around her felt shattered, Leah has always kept a positive attitude."
h/t: The Players' Tribune