Reggie Wayne eager to see Gore, Johnson with Colts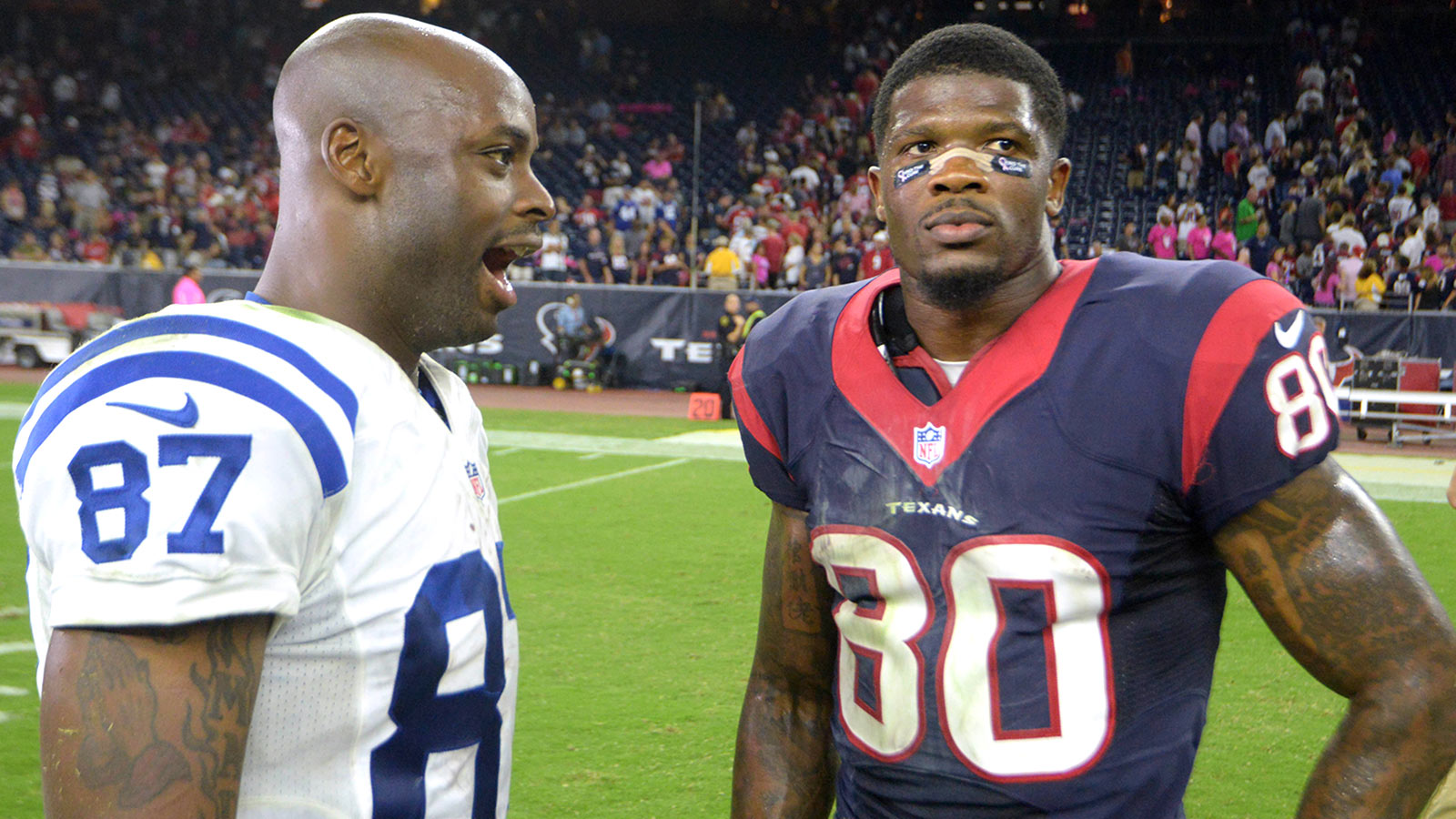 Reggie Wayne may no longer be with the Indianapolis Colts, but the team brought in a trio of high-profile contributors with ties to their former star wide receiver.
Running back Frank Gore and wide receivers Andre Johnson and Phillip Dorsett all attended the University of Miami, as did Wayne. All three work out in Miami over the offseason, as does Wayne. And while there might be the potential for an awkward situation with Wayne no longer with the Colts, the 15-year-veteran who is looking for a new home this season, said he's looking forward to seeing what the three former Hurricanes bring to his old team.
"It's funny cause you sit back and laugh, it almost was a University of Miami receiving corps," Wayne said, via ESPN's Mike Wells. "Andre Johnson always says, 'I wish you were still there, it would have been exciting.' Those guys are great friends of mine. I'm excited for them. I'm happy for them. I wish them the best and they're great guys. You guys know about me doing stuff in the community. Those guys are also community guys. You'll be seeing them do stuff around the city."
The Colts elected not to re-sign Wayne after 14 years with the team and brought in Johnson, who was released by the Texans after 12 seasons in Houston. Wayne said it's all part of the business of football.
"We understand that as athletes that's the way it goes and I'm just thankful I was able to do what I was able to do for so long," Wayne said. "Not everybody is blessed enough to do it. I'm still going to be cheering from afar. Just have to ride the wave as best as you can."
(h/t ESPN)
Photo credit: Kirby Lee/USA TODAY Sports