Redskins' wide receiver DeSean Jackson to be game-time decision Sunday night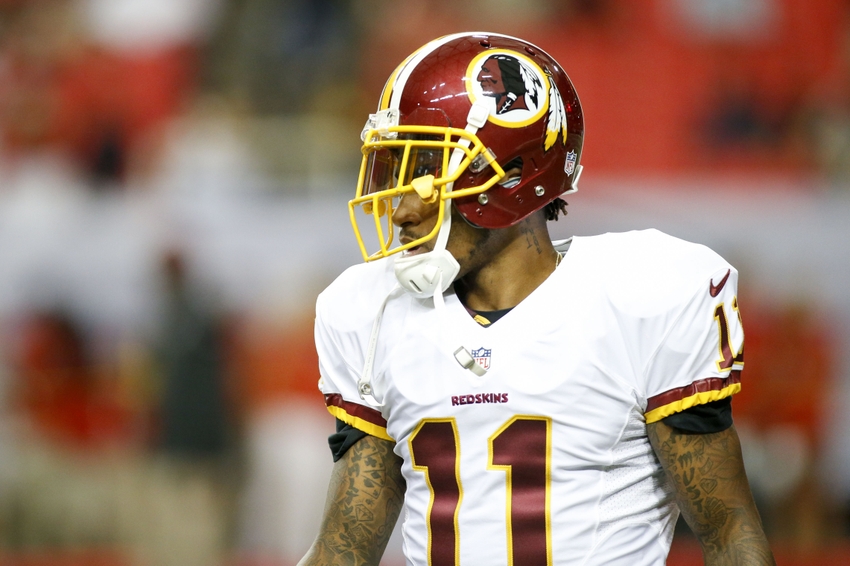 After missing last week's game with a shoulder injury, Washington Redskins' wide receiver DeSean Jackson will be a game-time decision for Sunday night against the Green Bay Packers.
With a 5-3-1 record, the Washington Redskins are in the thick of things in the NFC playoff race heading into the final stretch of the regular season. An important stretch of games will continue in Week 11, with the Green Bay Packers paying a visit to the nation's capital for a Sunday night game. Wide receiver DeSean Jackson (shoulder) missed last week's win over the Minnesota Vikings, and his outlook doesn't look a lot better for this week.
Jackson is officially listed as questionable for Sunday night's game, after being limited in practice all week. He is apparently dealing with a significant rotator cuff injury, which he originally suffered in Week 8 against the Cincinnati Bengals. NFL Network's Ian Rapoport reported last week Jackson would likely miss two games, so another missed game this week would not be surprising based purely on that.
Jackson's status is trending positively though, after being listed as doubtful at this point a week ago, and the Redskins playing in the late game on Sunday gives him essentially an extra day for his shoulder to improve. In eight games played this season he has 30 receptions for 416 yards and one touchdown, but Jackson has not had more than 55 yards in a game since Week 3.
Jackson made a nice impact over his first season with the Redskins in 2014, averaging a league-best 20.9 yards per catch over 15 games. But he played just 10 games in 2015, while setting career-lows in catches (30) and receiving yards (528). All signs point toward Jackson returning to action on Thanksgiving day against the Dallas Cowboys, but that's hard to assume at this point.
This article originally appeared on