Redskins' Ty Nsekhe Gives Cowboys Tickets to Dallas Police Shooting Victims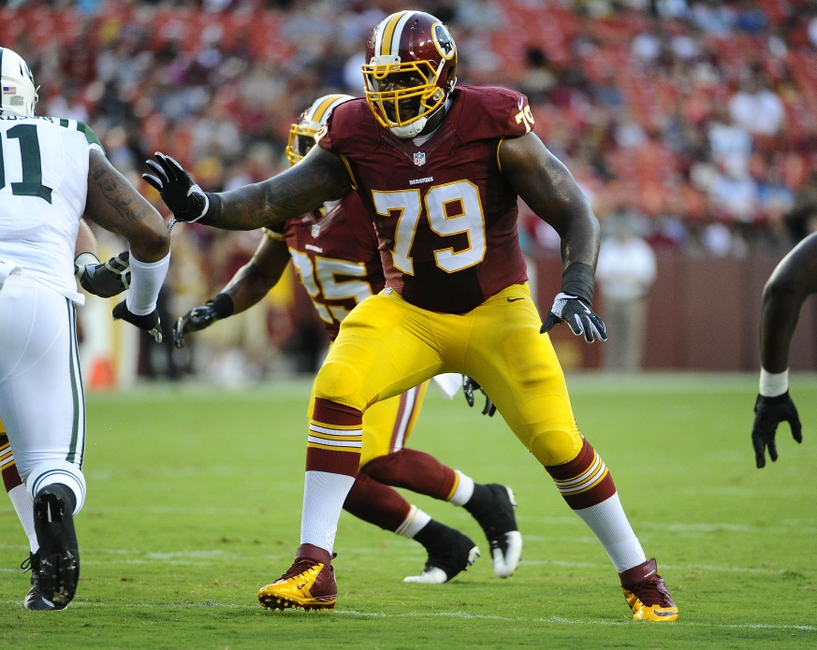 Washington Redskins offensive tackle Ty Nsekhe is making a name for himself shutting down top pass rushers, but he's also doing great things off of the field.
The Washington Redskins are 6-3-1 and riding high after a big win over the Green Bay Packers in Week 11. On Thanksgiving Day, they face off against an even more formidable foe in front of a national audience as the Redskins have a date with the 9-1 Dallas Cowboys. You know, the best team in the league with MVP candidates Ezekiel Elliott and Dak Prescott.
To their credit, the Redskins have plenty of standout players, and one man who is coming up big is backup left tackle Ty Nsekhe. Thrust into the starting lineup as a result of star tackle Trent Williams's suspension, Nsekhe has been a revelation. Just last week, he completely neutralized Clay Matthews and the Redskins haven't missed a beat with him at left tackle.
Nsekhe's play on the field has been great, but he did something even better off the field ahead of Thursday's game.
According to the Washington Post's Master Tesfatsion, Nsekhe donated tickets for the Thanksgiving game between the Cowboys and Redskins to Dallas police officers and their family members who were involved in the tragic July shootings.
Nsekhe donated a total of 10 tickets, showing the spirit of the holiday by giving thanks to members of the law enforcement community in a tangible way. It's an incredible gesture from a player who is passing the good fortune to others.
Williams is the Redskins unquestioned starter and Morgan Moses is doing a great job at right tackle. However, Nsekhe's strong play could earn him a look as a restricted free agent this offseason and the former Texas State standout is a great example of a surprise late-bloomer at the tackle position. No matter what happens professionally, though, hats off to Nsekhe for this gesture.
This article originally appeared on