Redskins QB Coach Matt Cavanaugh could be the key to an RGIII bounce back season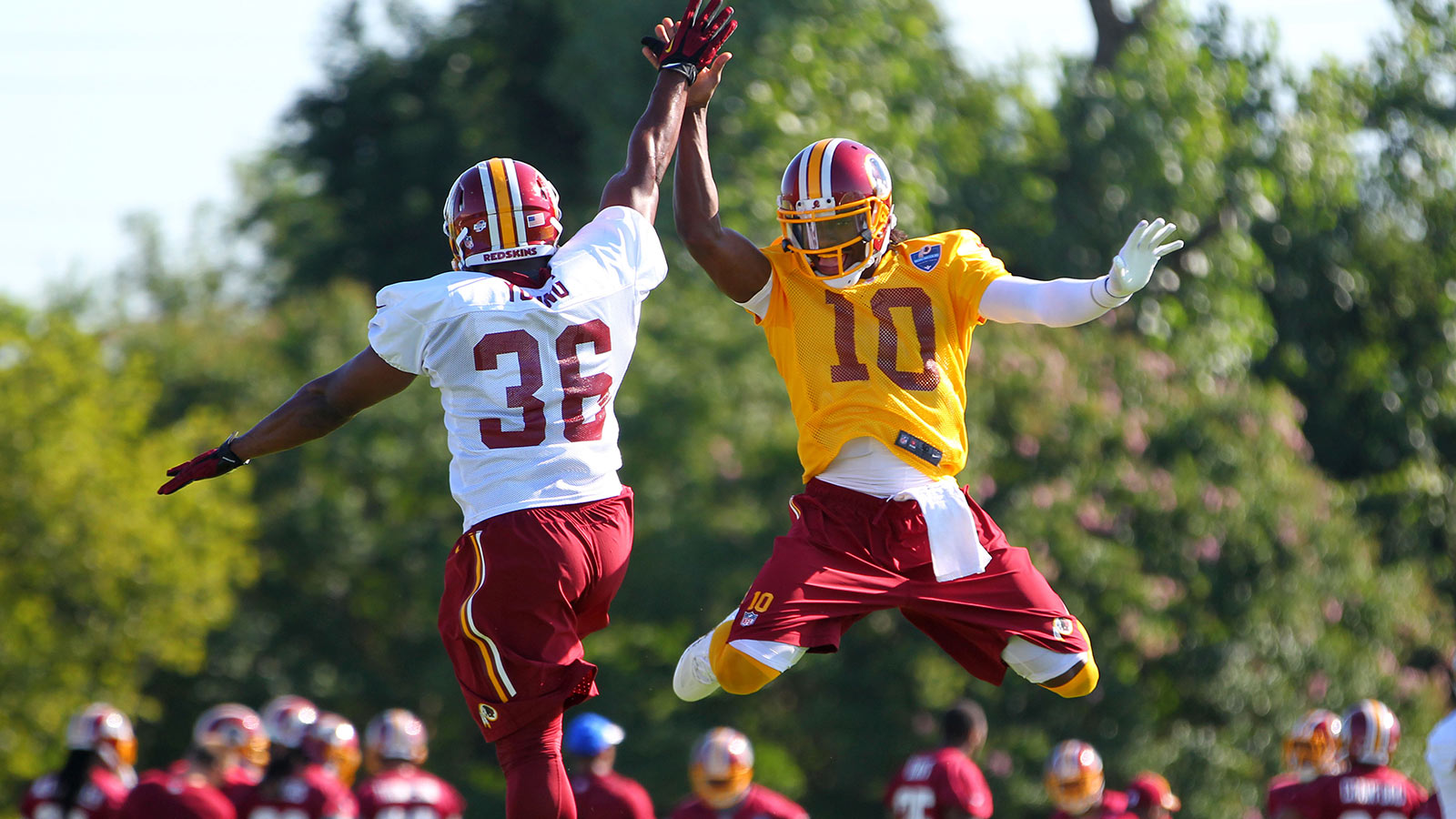 In a make or break season for quarterback Robert Griffin III with the Washington Redskins, an unexpected name could play a key role. Meet Redskins' quarterbacks coach Matt Cavanaugh. The 36-year old won't be found at practice barking order at Griffin, but he will be right by his side on every repetition, and he will be focused on one thing–helping Griffin improve.
"As a player, I didn't need to be yelled at. I wanted somebody to just talk to me," Cavanaugh said, per the Washington Times. "It's easy to talk to somebody in a calm voice [after] they made a mistake and make your point and move on from it. That's the way I like to be coached and that's kind of my method. I'm not naturally a very vocal guy. I'm not loud. I'll get upset every once in a while, but for the most part, I just want to talk to you, I want to help you, I want to help you get better."
Head coach Jay Gruden believes that the extra attention focused directly on Griffin and the team's other quarterback will pay immediate dividends.
"Now we have a set of eyes strictly on the quarterback, and I think that's important," Gruden said. "Every snap, every handoff, every drop-back is being critiqued and making sure we do it the right way, and I think it's been a big benefit for Robert."
It's probably not a coincidence that the two areas Cavanaugh believes to the most correctable are also the two areas where Griffin needs to improve the most.
"I tell the quarterbacks, it's the hardest position in sports but you can make it easier on yourself by being fundamentally sound and by knowing a defense better than the defense knows themselves. That's what the great ones do. The game slows down for them because they trust their fundamentals," Cavanaugh said. "I'll never succumb to somebody saying that doesn't work. Great fundamentals is the key."
Griffin will enter training camp entrenched as the starter, but he will need to build on his strong showing during spring practices to keep the job.
(h/t Washington Times)
Photo Credit: Geoff Burke/USA TODAY Sports