Redskins Injury Report: DE Kendall Reyes Out Again, Others Questionable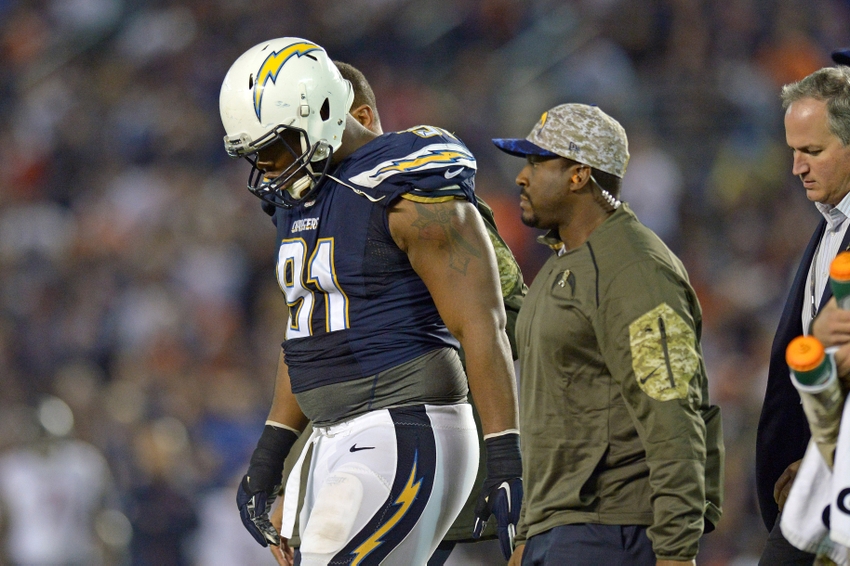 Kendall Reyes will once again sit for the Washington Redskins. Who else is in danger of missing Sunday's game?
The Washington Redskins are once again going to be entering a game shorthanded on the defensive line. For the second straight week, defensive end Kendall Reyes has been declared out. Reyes is battling a groin injury that has had him limited in practice since the beginning of the regular season. CSN's Rich Tandler broke the news about Reyes.
Kendall Reyes is out for Sunday vs Giants. #Redskins

— Rich Tandler (@Rich_TandlerCSN) September 23, 2016
Reyes' absence will be especially impactful in this game. The Redskins are going to be without nose tackle Kedric Golston, after he was lost for the season with a torn hamstring. Reyes was going to help add some depth at the defensive end position and help the Skins compensate for the loss. Instead, he will miss the game.
The Redskins also have quite a few players listed as questionable for Sunday's game. The Redskins official Twitter account gave us the names of players on Friday afternoon.
Questionable: Baker (rib/elbow/toe/knee),Spaight (concussion),Cravens (hip), Lichtensteiger (back spasms), Nsekhe (foot), Doctson (Achilles)

— Washington Redskins (@Redskins) September 23, 2016
Of this list, it seems like that Josh Doctson, Su'a Cravens and Chris Baker are most likely going to play. Though Doctson is on the report again with an Achilles issue, that seems to be a formality. He has played in both games this season since recovering from that injury over the preseason. He is probably going to dress and may have an impact. Cravens has been a full participant at every practice this week. It seems like his hip issue is behind him.
Meanwhile, Baker has had various maladies over the first couple of weeks, but he has continued to play through them. He is probably trying not to overwork himself, which is why he has a limited status in practice.
For the others on this list, it is unclear who will play. Kory Lichtensteiger is a new addition to the list with back problems. Given his poor play and the fact that Spencer Long is a quality backup, he may be best served sitting.
As for Ty Nsekhe, his foot injury was not listed on the injury report until Thursday. He was a limited participant. Fans should hope that this was just a maintenance day. The team needs Nsekhe as a backup, though Trent Williams being fully healthy will calm the nerves of the franchise. If Nsekhe cannot go, then Brandon Scherff would work as the starting right guard and move to tackle if either starter needs rest.
I would guess that Martrell Spaight might sit out another week with his concussion. He was on IR all of last season with a concussion, so the team should not want to rush him back. Besides, the team has capable linebackers so they do not need him for this game.
One final note: DeSean Jackson should be fine for Sunday's game. He was participating in practice on Friday and it appears that he was just given a maintenance day early in the week. Teams often do that for their veteran receivers.
This article originally appeared on