Redskins HC Gruden: Chris Thompson is emerging as third-down back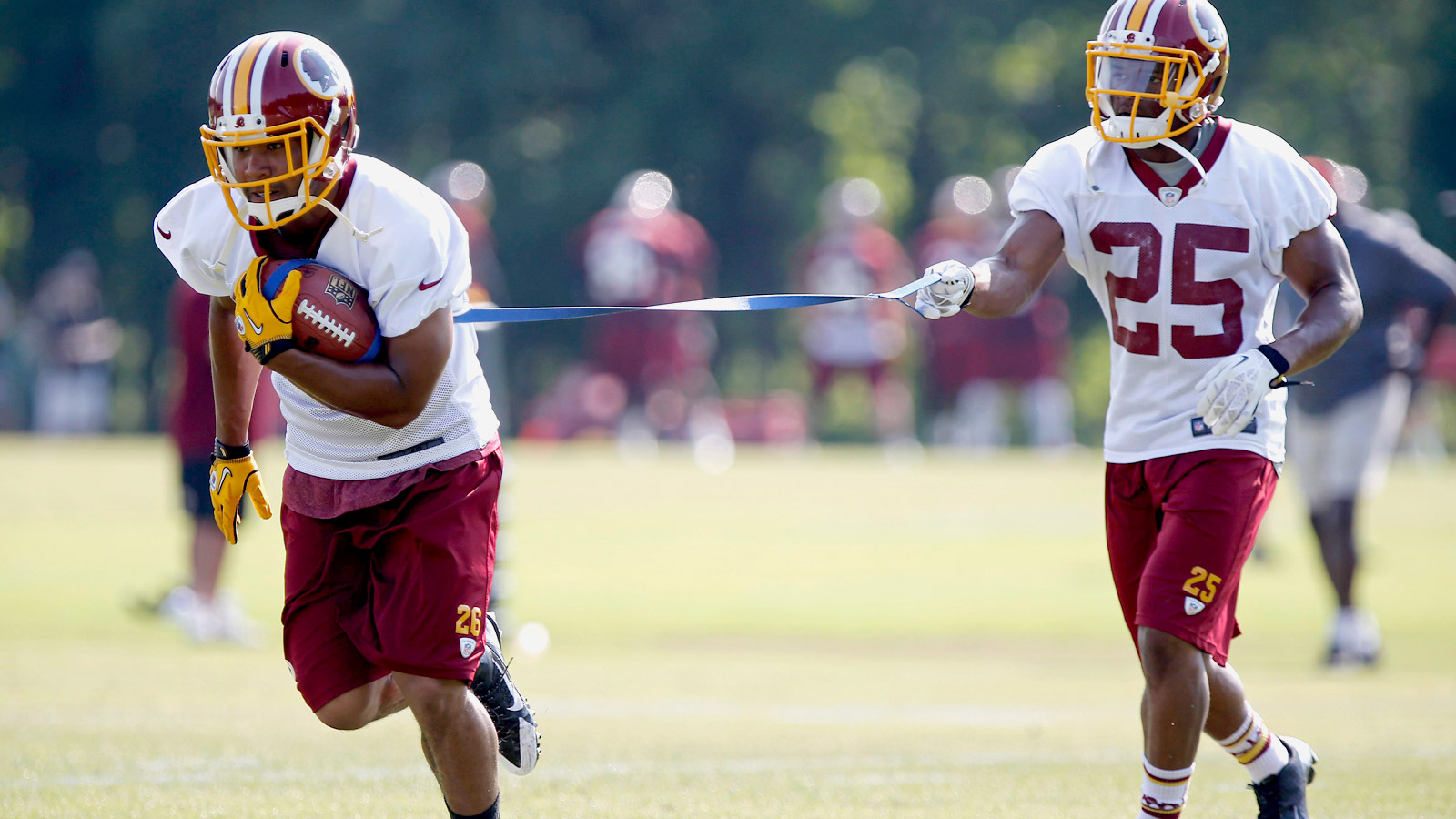 Before training camp, everyone wanted to already anoint rookie running back Matt Jones the Washington Redskins' third-down running back role. Earlier this week, head coach Jay Gruden hinted that there's another back in line to take over that role vacated by the loss of Roy Helu.
"I think Chris Thompson is really starting to emerge as a third-down back," Gruden said, per the Washington Post.
In 2014, Thompson saw 31 offensive snaps after entering the game on offense for the first time in Week 15. In his 31 snaps over two games, Johnson made an immediate impact in the passing game. He caught six passes for 27 yards and a touchdown, while adding 12 yards rushing on three attempts.
If Thompson wants to hold down the third-down back role, he will have to prove that he can hold up in pass protection. This a key for any passing-down back. In 2014, Thompson was only asked to pass block five times, but he allowed one quarterback hit, according to Pro Football Focus. That's too small of a sample size to make any assessment of his ability as a pass protector.
Thompson got word of Gruden's comments, and while he's happy to hear that his progress has been noticed, he refuses to get ahead of himself. Staying focused and hungry is the only Thompson will lock down the job, and he knows it.
"It felt good to hear the comments, but you know I still got a long ways to go," Thompson said after Thursday's joint morning practice with the visiting Houston Texans, per the Washington Post. "He's saying that, but he didn't say I had the job."
The third-down back role is something that Thompson feels he can excel at in 2015.
"I enjoy being the third back because I might, at the most in a game situation, get 15 or 20 plays," Thompson said. "So I could go all out."
The battle for the third-down back role is still in its earliest stages. We have several weeks of training camp left, and more importantly, we have preseason games to watch. Jones will have every opportunity to prove why Redskins general manager Scot McCloughan compared him to Marshawn Lynch earlier this offseason.
(h/t Washington Post)