Ray Lewis: Dak Prescott's Cowboys remind you of their Super Bowl teams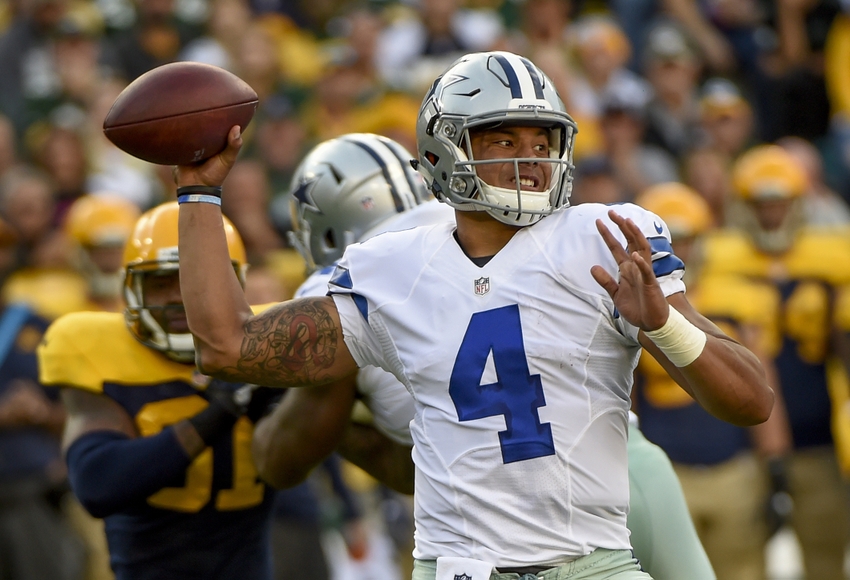 Baltimore Ravens' legend Ray Lewis says the Dallas Cowboys with rookie Dak Prescott under center remind him of America's Team in the 1990's.
Although the Dallas Cowboys are heading into the bye week, they are still on the forefront of every national sporting news program. Why? After blazing a five-game winning streak with rookie quarterback Dak Prescott under center, the seeming worldwide discourse is whether or not the Cowboys should bring back veteran passer Tony Romo as the starter when healthy.
As the debate continues among media pundits and fans alike (and it gets louder and louder with every passing day), the Cowboys front office continues to push the decision further and further down the road. In their refusal to address the impending controversy, Dallas is giving us the answer in their own way.
This is a decision the Cowboys will not have to make until Romo is "fully" healthy. And the 36-year old's heath status seems to be subjective as long as Prescott is winning.
Over the past few weeks, we've heard the many reasons why the Cowboys should be reluctant to make the switch at quarterback. Everything from maintaining team chemistry to protecting the young quarterback's confidence.
But one future Hall of Fame defender believes Prescott has done more than just merely won a few ball games in Dallas. That while Dak's under center, this team reminds him of America's Team in the 1990's. Back when the Cowboys won three Super Bowls in four years.
"This kid [Dak Prescott] reminds you of…the old Cowboys when they used to walk in those stadiums, 94-95. Troy Aikman. Emmitt Smith. That crew. You knew what you was going to get," former Baltimore Ravens great Ray Lewis told the crew of the FS1 debate show Undisputed on Wednesday. "When you watch the Dallas Cowboys, it's a totally different thought process than the way you think about when [Tony] Romo is playing. It's like 'Oh, will he mess it up?' Right? 'Will he finish it?' That's his story right going through the years. This boy Dak gives you a different thought process when you think about the Cowboys."
Lewis knows what he is talking about when it comes to what it takes to win a Super Bowl. He did so twice as an All-Pro linebacker for the Ravens. Lewis was invited to the Pro Bowl a whopping 13-times during his 17-year career, all of which was spent in Baltimore.
If the Cowboys current regime with Prescott reminds Lewis of the 1990's Super Bowl-winning version of America's Team, it might be wise for Dallas to keep the status quo and find out just how good this squad can actually be with a rookie under center.
This article originally appeared on