Ravens Vs. Jets: A Conversation With The Jet Press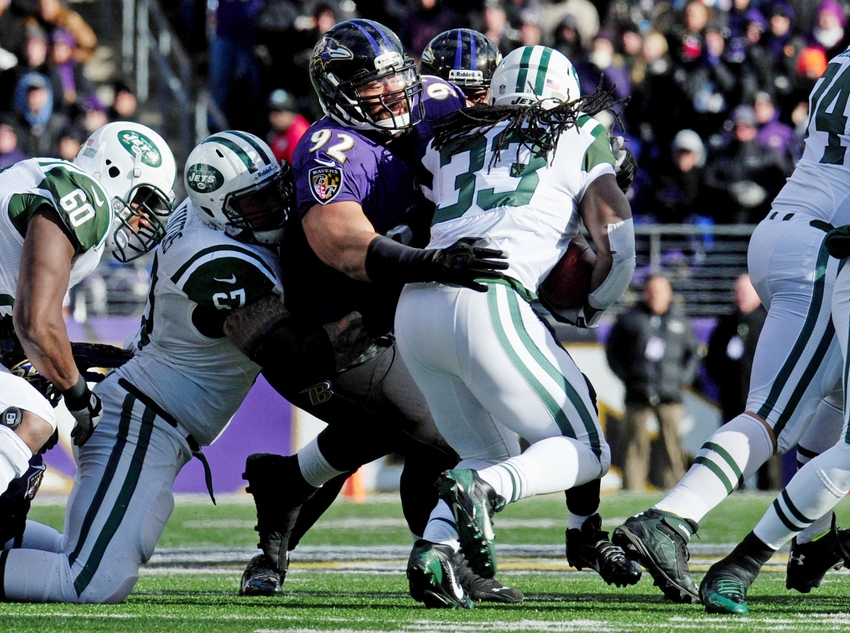 Ravens Vs. Jets is coming right up. Today we have a treat for you. This is our conversation with Luis Tirado Jr. from The Jet Press to get you ready for the game:
CS: Ravens Vs. Jets Luis, are you ready for this? The Jets are really struggling. They have a 1-5 record and nothing is going right. First of all how bad is this team on a scale of 1-10 (1 being the worst). How much blame should Todd Bowles get for this?
LTJ: They are easily a 1. This team can't tackle, score touchdowns, and forget about making quality coaching adjustments throughout the game. Bowles deserves a portion of the blame since he's also been making some dumb mistakes on the sideline. He should have benched quarterback Ryan Fitzpatrick weeks ago for Geno Smith but the overall team is at an all-time low. I'd be surprised if they even won three games in 2016, that's how bad they are.
CS: Ryan Fitzpatrick has thrown 11 interceptions. Obviously he was a problem. What is the biggest non-QB related problem? 
The fact that the Jets always look unprepared and emotionless. They seem to play like they don't care about their uniform, teammates, or the city they play for. The biggest problem is this team just aren't executing with the fundamentals of playing football. It's all about starting with the basics and go from there. Sadly, the Jets probably can't even do that.
Talking About Geno Smith
CS: What are your expectations for Geno Smith in this game? What are your expectations going for him in the future? 
LTJ: I don't expect much from Smith in this match up, the hope is there but the reality of the situation is that he won't fix all the glaring problems across the team. Sure, he might bring a spark but then again, there's also that chance we'll see the multiple-interception version of him as things could get ugly real fast on Sunday. For the future however, I think he'll be a better quarterback for the Jets thanks to his arm strength and ability to be a dual threat. I just don't expect him to all of a sudden play lights-out football this week.
CS: Okay, Brandon Marshall is your best play-maker. Who is the second most reliable player?
LTJ: I'd have to say Lachlan Edwards, our punter. Since the Jets' offense can't even keep those chains moving, I've seen more of his consistency than anyone else. It's sad since he pins opponents deep in their own territory but then the Jets' defense can't stop anyone
Prediction Time:
CS: What Happened To The Defense? What is the reason for such a steep defensive decline?
LTJ: Lack of execution and a defensive secondary that does a terrible job in communication. They consistently get burned every week against top receivers and even opposing tight ends.
CS: It's Prediction Time, Luis. Who wins and why?
LTJ: Ravens win 35-10, I predict their defense to cash in greatly on interceptions by Smith. Their ground game will also do very well against the terrible defense of the Jets and much like what happened against the Arizona Cardinals, the Ravens will win thanks to a potent ground game, with or without Joe Flacco.
CS: I think the Ravens win this game too. It's hard to have confidence in the Ravens, but it's harder to bet on the Jets. Good luck tomorrow, but I'm hoping that this is the Ravens blowout we've been waiting for. It really needs to be.
This article originally appeared on