Ravens' Bisciotti: Super Bowl or not, Lewis would have retired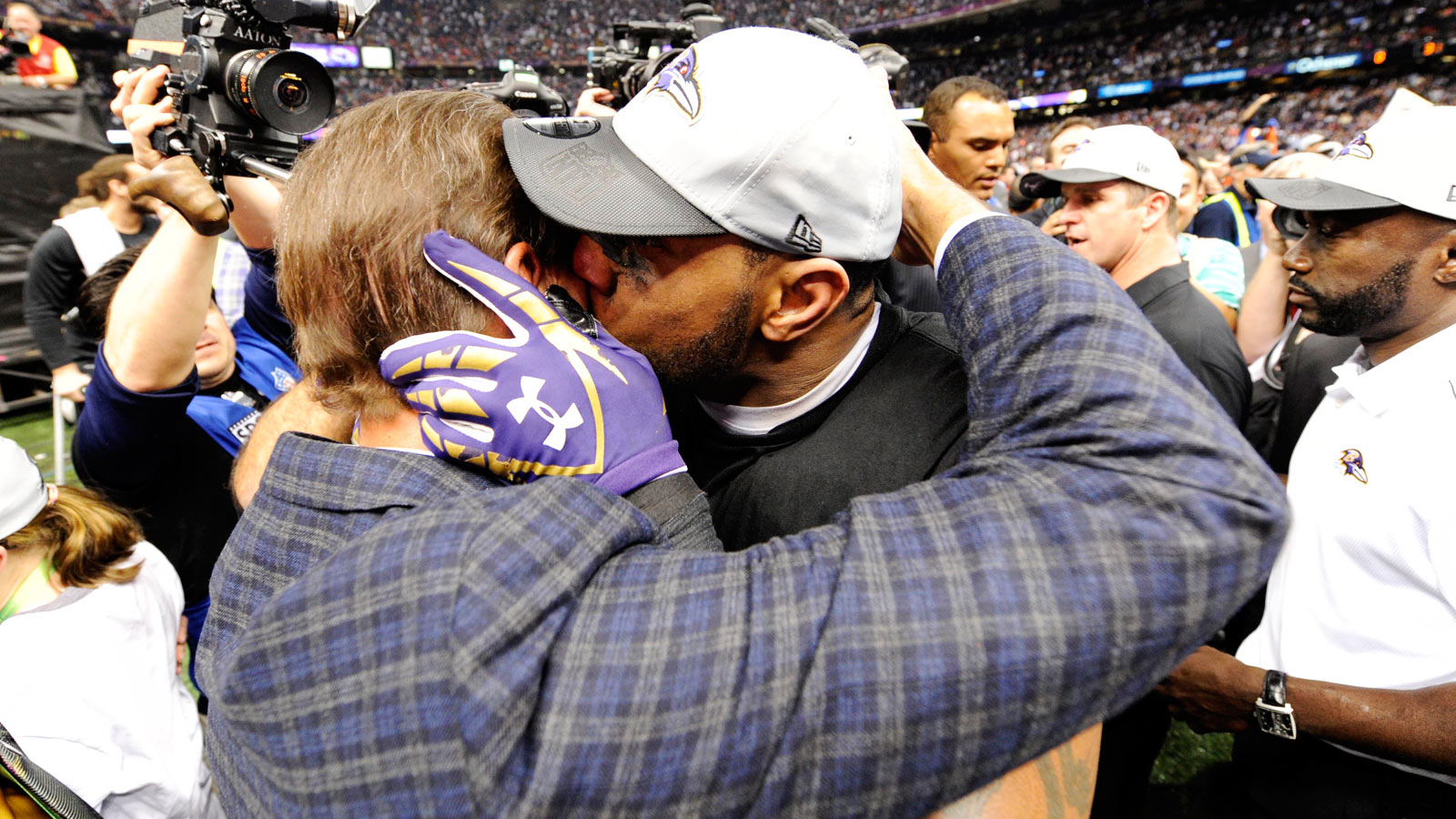 Former Ravens linebacker Ray Lewis was able to ride off into the sunset after winning his second Super Bowl ring, but would he have come back for another season without it?
The answer is no, according to Ravens owner Steve Bisciotti, who sat down for a detailed one-on-one interview with Russell Street Report.
Lewis spent the bulk of the 2012 season rehabbing a torn triceps tear, missing the final 10 games of the regular season. He worked around the clock with hopes of returning for the playoffs, a move that paid off in spades.
"(Ray) said he needed to talk to me and told me what he was doing, I remember he told me he didn't want to tell the team for about a month. When he told me I said, 'Number 1, it's between us.' He had talked to John, Ozzie and me. I said, 'Do me a favor. Leave yourself time – by us keeping it quiet you have a month to decide before you tell the players.'

"And I said if it's going to be a month, we'll keep it close and it will give you an opportunity to change your mind because you have to acknowledge that this is a terrible time to make this decision, when you are grinding back the way you have. To come back from an injury that would have sidelined people for five months and you're trying to [come back in] 10 weeks."

The constant grind apparently told Lewis that it was also time to hang up his cleats, knowing that he wanted to walk away from the game healthy.

"You have to understand that while I've been training and recovering 20 hours a day I realized that I can't do it anymore," Bisciotti reported Lewis as saying. "I can't come back from another injury and I won't take a chance on walking away hurt. But I know through this rehab that I can't do it again. And so I'm protecting myself against that inevitability."