Ravens at Jets: Game preview, odds, and prediction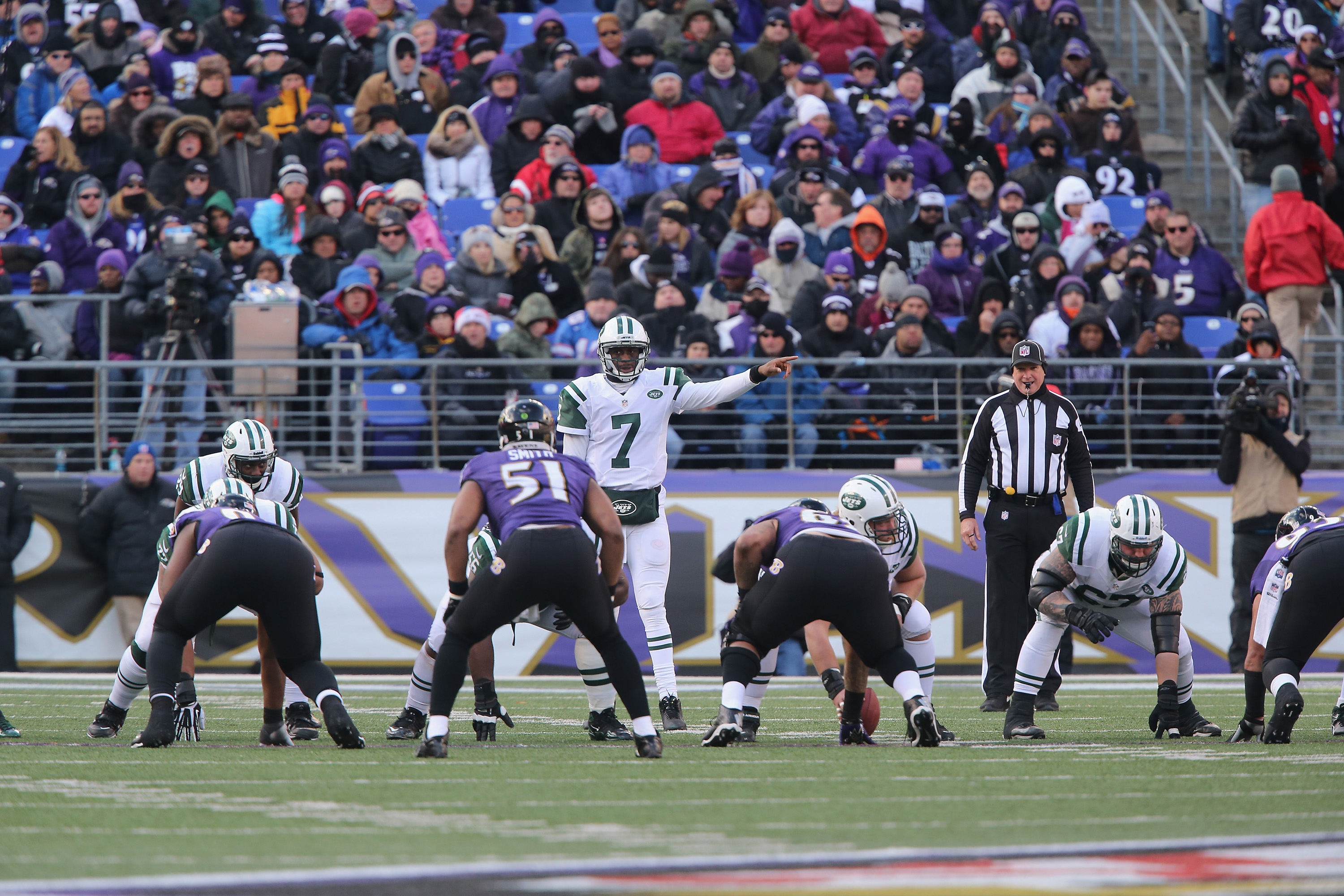 A battle of two struggling teams will showdown on Sunday, as the New York Jets (1-5) host the Baltimore Ravens (3-3) in Week 7.
Coming into the game, the Ravens have lost three straight after starting the season off 3-0. The Jets haven't won since Week 2, when they beat the Buffalo Bills. New York hasn't even been competitive in recent weeks, and in a desperate attempt to change that, the team has named Geno Smith their starter for this week at quarterback.
It's unrealistic to say that Smith can be the savior for this Jets squad but it's not unworldly to assume he can turn some heads and most importantly get some positives going for this Jets offense. In terms of pass play percentage, the Jets have thrown the ball 63.23 percent of the time, the seventh most in football.
All of the marbles the Jets put into Ryan Fitzpatrick are all quickly shooting out of line. The passing attack which was supposed to be so dynamic like it was last year, is the source of an offense whose QB has thrown a lead leading 11 INT's already. Not only has he turned the ball over often, the Jets average the fourth most incompletions per game (16.3 of them).
With Smith starting at quarterback, there will be a likely assumed assumption that the Jets will run the ball at least 45-50 percent of the time Sunday. I second guess this. Their run game has been so ineffective and inconsistent, it doesn't even make sense to try and establish the run against a good Baltimore defensive line.
Odds
Line: Even
Over/Under: 42.5
The Jets defense should keep them in this game. The Ravens don't run the ball particularly well, and they'll likely be forced to throw it 40 times again in this one. If the Jets hang around in the fourth quarter, who knows what will happen. I'm curious to find out what Jets offensive coordinator, Chan Gailey will do differently this week.
The Jets will be in it till the end, and take a big step forward as far as team building goes. Smith will do fine but they won't be able to score enough as the Ravens will come out with a gritty win.
Prediction: Baltimore 21, New York 19
More from FanSided
This article originally appeared on