Randy Moss impressed by the Minnesota Vikings this season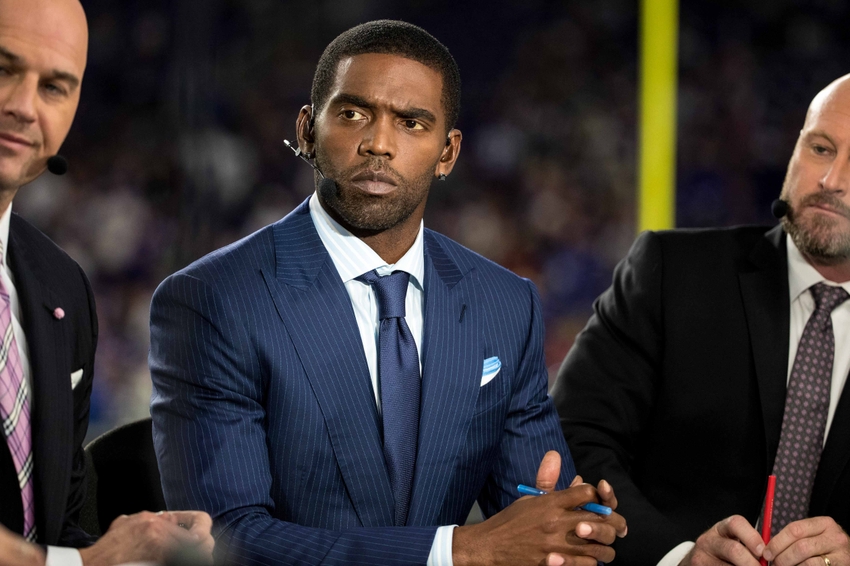 Randy Moss may be a former member of the Minnesota Vikings, but he's very impressed with what the team has been accomplishing during the 2016 NFL season.
Other than one magical year with Brett Farve and a season where Adrian Peterson gained over 2000 yards on the ground, the Minnesota Vikings have been fighting to be a relevant team in the NFL.
One of the Vikings squads that was the closest to achieving their goal of the Super Bowl was the 1998 roster, which featured players like Randall Cunningham, John Randle, Cris Carter, Robert Smith and, of course, Randy Moss.
Moss has moved on from the NFL and is now an analyst with ESPN, but his eye has never left the Minnesota Vikings. With the team at 5-0, the former wide receiver heaped praise on the Vikings defense during a recent appearance on "Voice of the Vikings" with Paul Allen.
"I haven't seen a Minnesota defense this fun to watch," Moss told Allen. "The one thing that stands out to me is how much pressure they get with four guys rushing," Moss said. "They come up there with the double-A gap, they try to bluff it, they try to make the offense think of where the pressure is coming from, who's coming, who is not."
Of course, there has been a lot of praise for Mike Zimmer's defensive efforts. In a short period of time, he has been able to turn one of the worst defenses in the league into a dominating force that in on pace to break NFL records.
"The Vikings are heading the right direction. How far they go, I don't know, but I like what I see. I like Coach [Mike] Zimmer, I like what he brings to the table. The Vikings are heading the right direction. I'm glad they beat Green Bay here a couple of weeks ago," Moss added with a laugh.
While the Vikings have been hampered with injuries so far this year, they've found a way to win football games. Losing several big pieces had the team looking like they would struggle, but this squad would not let that happen.
The Minnesota Vikings have a bye week for week 6, but will return to action for week 7. That is when the team will travel to Philadelphia to take on the soaring Eagles who are winning with a blend of strong defense and efficient offense, much like the Vikings are doing this season.
This article originally appeared on