Randy Gregory facing a year-long suspension after another failed drug test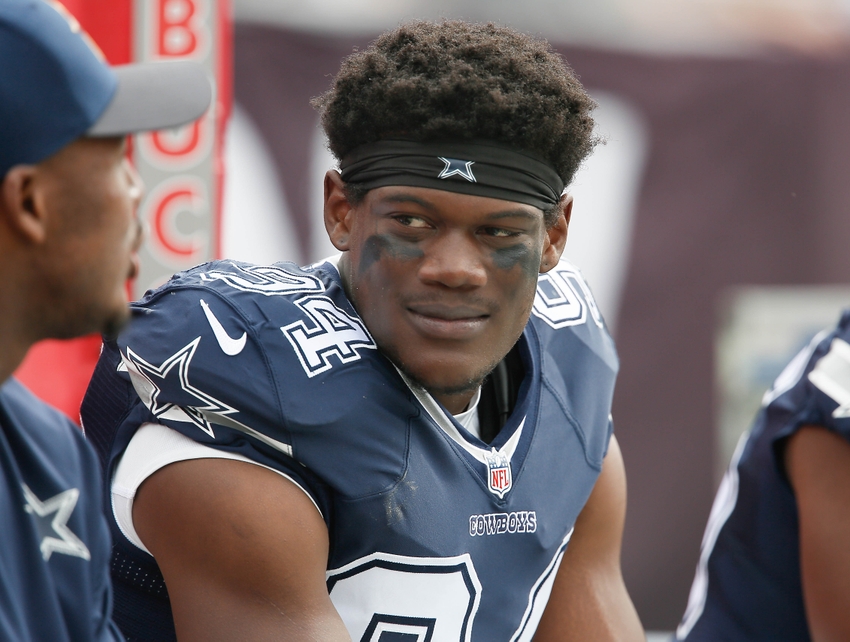 Randy Gregory is facing a year-long suspension following another failed drug test.
Dallas Cowboys' defensive end Randy Gregory is facing a year-long suspension following yet another failed drug test.
Gregory has already served a four-game suspension this season for a failed drug test. But has yet to play this season for the Cowboys as he is currently serving a 10-game suspension. Gregory was eligible to return to the Cowboys following the team's 14th game of the season. But now it is extremely unlikely that Gregory will play for the Cowboys this season. Gregory can appeal the latest suspension.
The year-long suspension could mean the end for Gregory's NFL career. Assuming Gregory does not win his appeal, he will not be eligible to return to the NFL until December 2017. Nearly two years away from football will negatively impact Gregory's NFL opportunities moving forward.
After Gregory's first and second suspensions this season, both Stephen Jones and Cowboys Head Coach Jason Garrett voiced their disappointment. Jones previously stated that Gregory was on thin ice. There is a strong possibility the latest suspension will result in Gregory's release from the Cowboys.
In his rookie season, Gregory played in 12 games recording just 11 tackles and no sacks. NFL teams have shown they will take chances on players with personal issues if they produce on the field. With the lack of production, and the risk of suspension, it maybe tough for Gregory to convince another team to take a risk on the former top prospect.
Cowboys owner and general manager Jerry Jones selected Gregory in the second round of the 2015 NFL Draft, 60th overall. At the time the pick was considered a steal, but very risky given Gregory's off-field issues at Nebraska. At the NFL Combine, Gregory failed the drug test, causing his stock to fall from a potential top ten pick, to the late second round. But Jones considered Gregory's upside to be worth the risk.
After the news of the latest suspension for Gregory, Wikipedia users had some fun editing his page. Gregory had his position changed from defensive end to "pothead," and gave him the nickname "smokey." His place of birth was listed as "Jacksonville, Florida (Probably wishes it was in Colorado.)" The page was fixed within minutes by Wikipedia moderators.
This article originally appeared on