Rams vs. Panthers: 3 Keys to Victory for Los Angeles in Week 9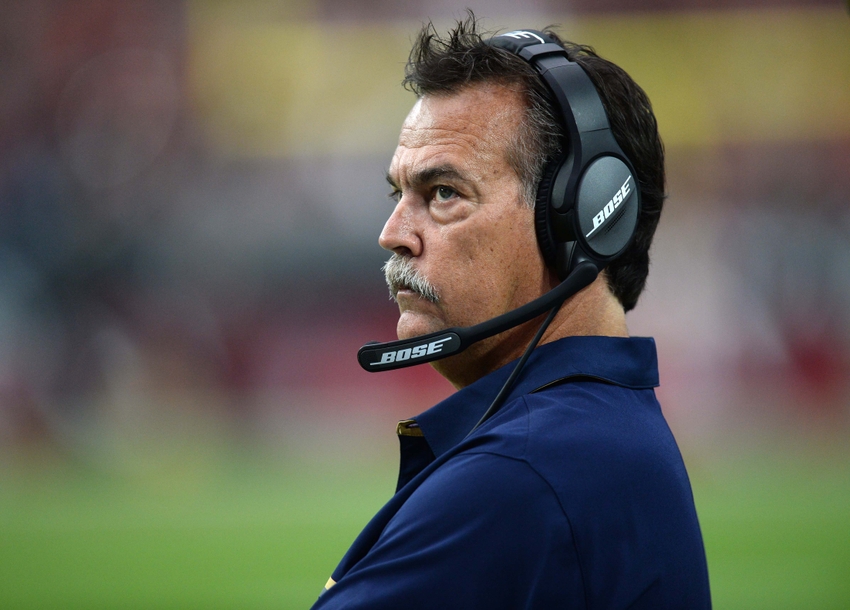 Rams vs. Panthers: The Los Angeles Rams (3-4) will host the Carolina Panthers (2-5) on Sunday in Week 9 and there is a clear recipe for success for head coach Jeff Fisher's team.
The Rams enter this game having lost their last three contests, two of which were by a touchdown or less. The Panthers got back on track last week with a 30-20 win over the Arizona Cardinals.
Let's take a look at the three keys to victory for the Rams.
Rams vs. Panthers Key: Offensive Line Play
We can say Case Keenum needs to play better and Todd Gurley needs to do more on the ground, but neither of those things can happen if the Rams' offensive line doesn't play well. The Panthers are ranked 29th against the pass, so Keenum can exploit Carolina deep if he's given time to throw, which might be hard against the Panthers, a team tied for ninth in the NFL in sacks.
Regardless, the Rams have got to get things going through the air in order to keep Carolina honest and open things up for Gurley to run against the Panthers' No. 3 run defense. It's a tall order, but it can happen if the Rams get good blocking upfront.
Rams vs. Panthers Key: Contain Cam Newton
It's no secret Newton is not having a good time behind center with some of the hits he's taken this year. The Rams must not let Newton run around outside of the pocket and pick up first downs in crucial third-down situations. Keep Cam in the pocket by protecting the edge and make him win with his arm, while also making him gun shy with constant pressure that he can't escape.
Rams vs. Panthers Key: Move the Chains with Todd Gurley
In Los Angeles' Week 7 loss to the New York Giants, the Rams saw 15 of their 20 first downs come from the arm of Keenum. There has to be a greater emphasis on the run and the Rams need Gurley to be the guy moving the chains every drive. That means setting up easier third down situations for Gurley to get it done, and doing so will keep the ball in the hands of the Rams' offense longer. Not only will it tire out the Panthers' defense, but it will also give the Rams' defensive unit more time to rest.
Will the Rams win on Sunday against the Panthers? Let us know what you think in the comments section below!
This article originally appeared on