Rams vs Falcons recap: Latest Rams loss falls squarely on Jeff Fisher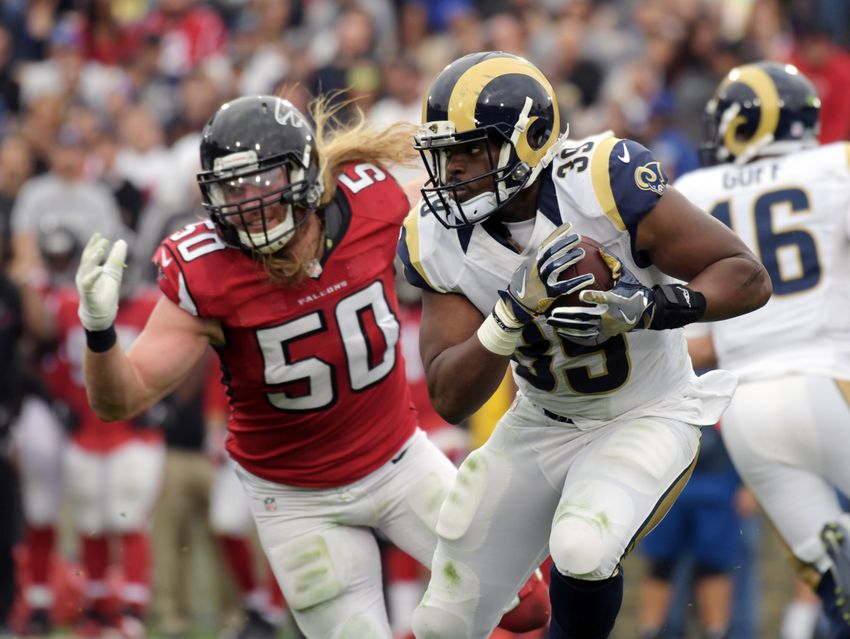 42
14
In our Rams vs Falcons recap, the blame for another devastating loss can only be placed on Jeff Fisher.
As Jeff Fisher has done multiple times this season, addressing the media after falling to the Falcons felt like more of the same.
If there wasn't enough buzz about replacement coaches for Los Angeles, there is now. With the loss to Atlanta, the Rams fall to a dismal 4-9 record.
This means that the absolute best they can do is another 7-9 lackluster finish.
That's if they win every remaining game.
You could point to the waiting on Goff for too long, the lack of respect for previous players, or just the bone-headed decisions made during games. But in reality, it's a combination of all of those that got the Rams to where they are right now.
We finally heard something from Fisher that didn't sound like his usual self on Sunday.
This dark side of the story hits after a 3-1 start back in Los Angeles. Since then, the team has lost eight of their last nine games.
Against Atlanta, things were sloppy from the beginning, as the Rams fumbled the opening kickoff. Matt Ryan and the Falcons offense wasted no time, scoring on the very next play.
Their lone win since winning three of their first four was a sloppy 9-6 win over the Jets.
This also points to the issue the team has had with finding the end zone. In their latest outing, they went into the fourth quarter of a home game down 42-0.
That's not how you keep fans around.
Then, if you add the pressure that will come when/if the Chargers do end up in Los Angeles as soon as next season, it only gets worse.
L.A. plays in Seattle next week, with home games against San Francisco and Arizona to close things out.
This article originally appeared on