Rams' Todd Gurley Sits Out Practice Again with Injury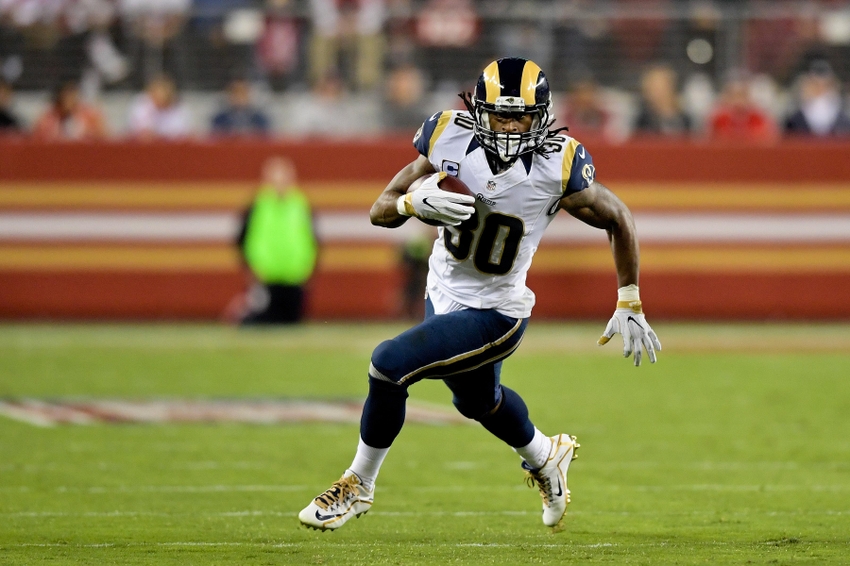 Los Angeles Rams running back Todd Gurley sat out practice for a second straight day on Thursday.
More bad news for the Los Angeles Rams, as running back Todd Gurley has now missed two practices in a row while he deals with a thigh injury.
Gurley wasn't available to practice on Wednesday either, which was originally thought to be a precautionary holdout in favor of rest. A second practice missed clearly shows there's more to it than that.
Todd Gurley (thigh) misses another practice https://t.co/22iBebulPv

— Rotoworld Football (@Rotoworld_FB) November 10, 2016
The Rams' rushing attack has been one of the worst in the NFL this season and Gurley has flat-out disappeared. Everything from the team's quarterback to the offensive line has been blamed, with some even suggesting Gurley just isn't finding holes the way he should.
It isn't clear just how long Gurley has been dealing with this issue, although he hasn't popped up on the injury report this season for any other reason than rest. The sophomore running back will have to get on the practice field on Friday in order to have a chance at playing on Sunday against the New York Jets' elite run defense.
Gurley has been struggling even when playing at 100 percent, so it's fair to assume things won't be getting any better for him should he play hurt.
The Rams have no reason to rush Gurley through this injury with the team going nowhere. It would be wise of head coach Jeff Fisher to take his time with Gurley and let him heal up fully before sending him into game action.
This article originally appeared on